We were sorry to see innovative interior retailer Please Wait To Be Seated close down its gallery on Borgergade in Copenhagen, however they have not been idle and now return with their first own production designed by ingenious Dutch studio OS Δ OOS.
The Keystone chair for PWTBS is an upholstered version of the original Keystone created by studio OS & OOS founders Oskar Peet and Sophie Mensen in 2013. The concept of the chair is based on the structural elements of the roman bridge, and the original version consisted of only three components connected by the central "keystone", and held together only by its own weight. For this construction OS & OOS made the backrest out of concrete, the connection to the seat, or the keystone, out of rubber and the seat out of a massive 200kg piece of ceramics. The whole chair weighing in at well over 400kg.
The new upholstered version of the Keystone chair for PWTBS is of a lighter build, weighing in at some 30kg and is built on a wood frame. It is a more manageable version better suited for serial production and distribution. Although not structurally the same as the original, the new Keystone illustrate the initial concept very clearly.
Oskar Peet and Sophie Mensen are both trained in the Eindhoven school of thought and methodology and are graduates of the Design Academy Eindhoven. The Keystone is just one example of how they possess an exceptional sense for integrating functions derived from concepts, theoretical inquiry or study of natural phenomena into their pieces. We are looking forward to see more of their projects finding willing producers like PWTBS.
The Keystone for PWTBS is upholstered with fabric from Kvadrat / Raf Simons Collection and is available now, starting from ca. 3300 EUR / 3900 USD incl. VAT.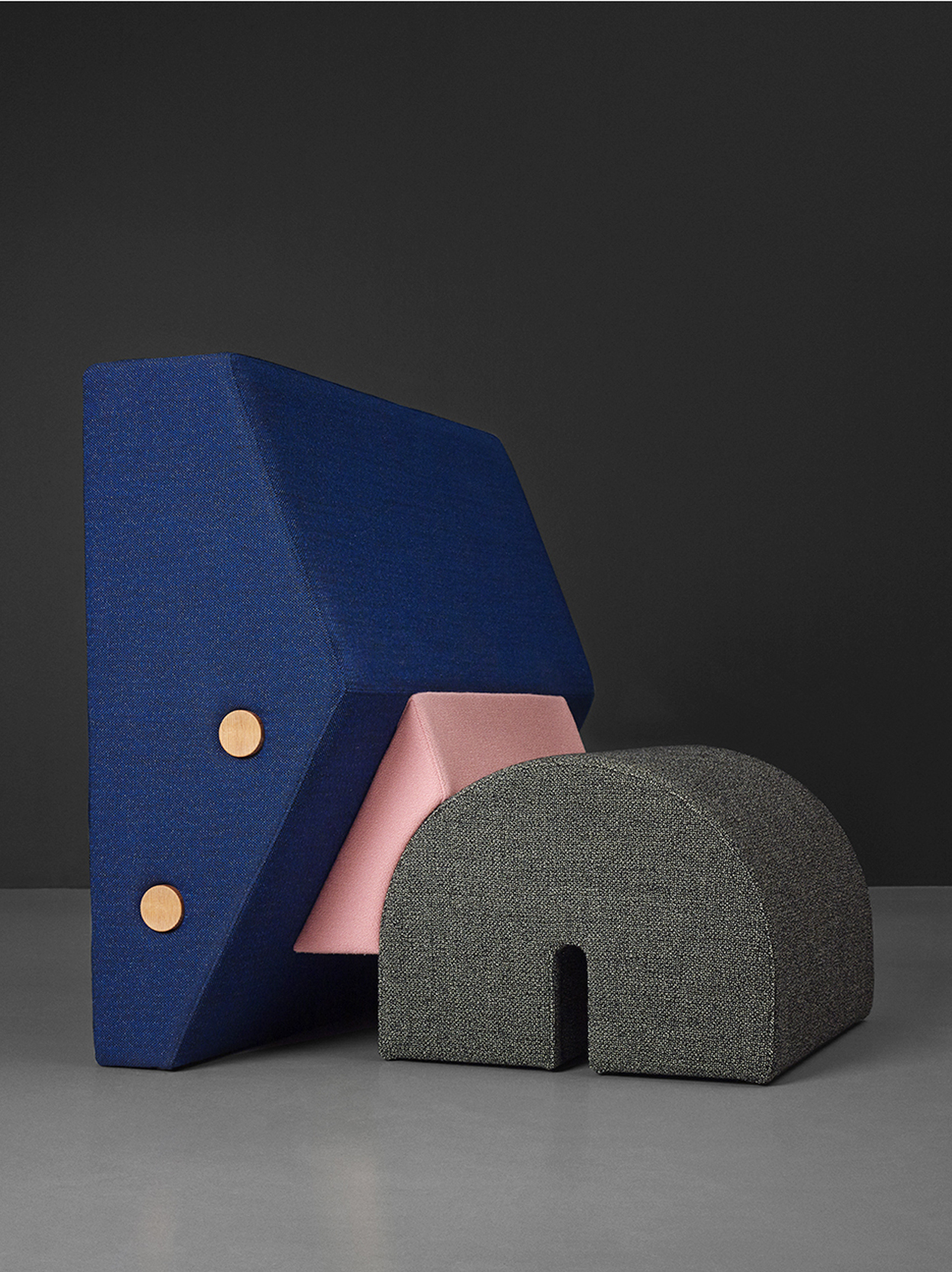 All images Please Wait To Be Seated