If you don't know B°Fex, aka, Rasmus Bækkel Fex, and were only told that he is a Danish designer working mainly with traditional furniture types, you will most definitely get the wrong idea.
A graduate of KADK, B°Fex has developed a highly conceptual approach to furniture design, working within a very particular space, overlapping both design and art. Essentially he attempts to deconstruct preconceived ideas about design and art, form and function. For these reasons, many of his works are exhibition pieces and one-offs based on well known furniture types or styles, but deconstructed and reimagined through several steps of experimenting and prototyping. The result often seems both familiar and peculiar at the same time.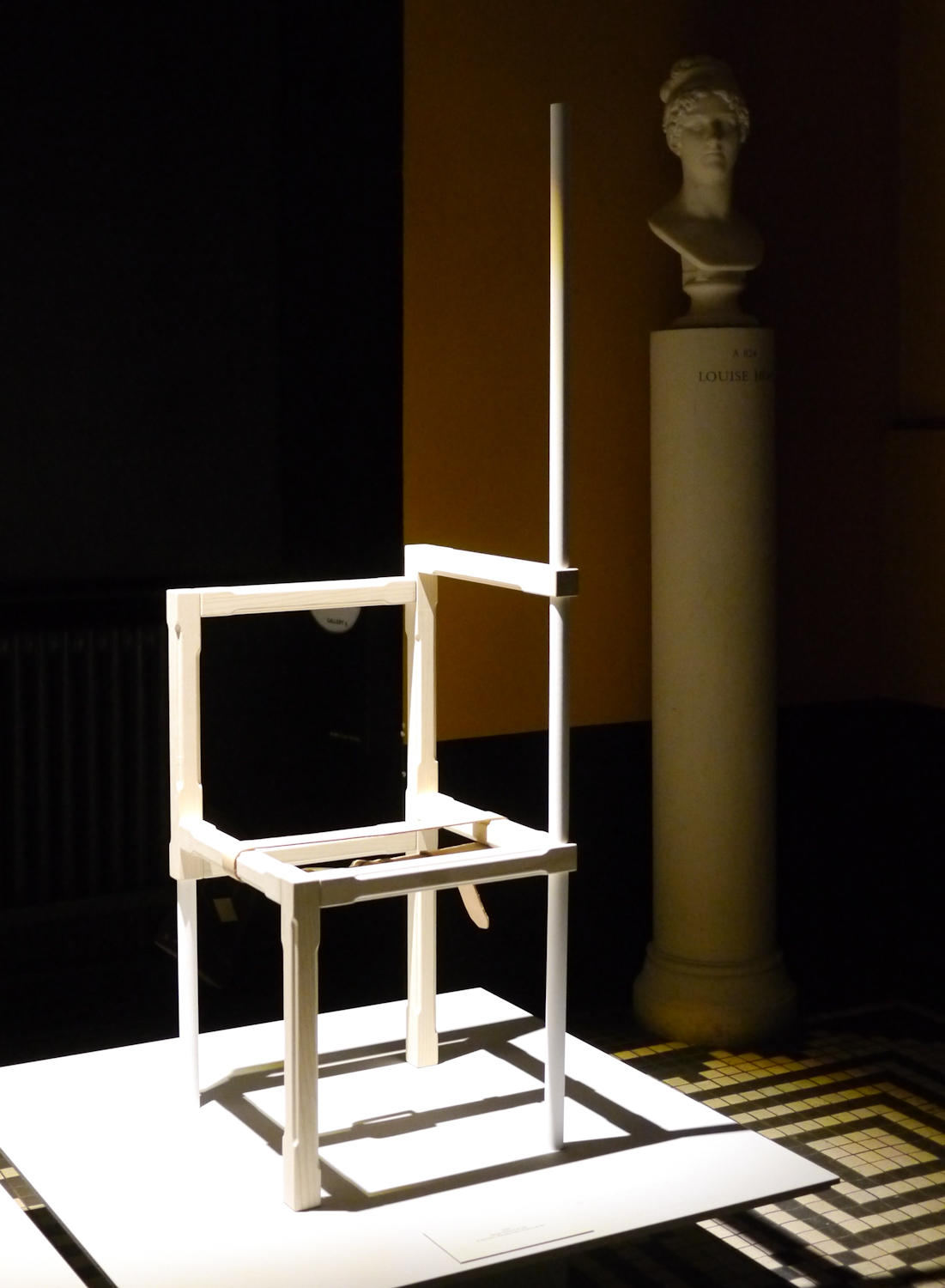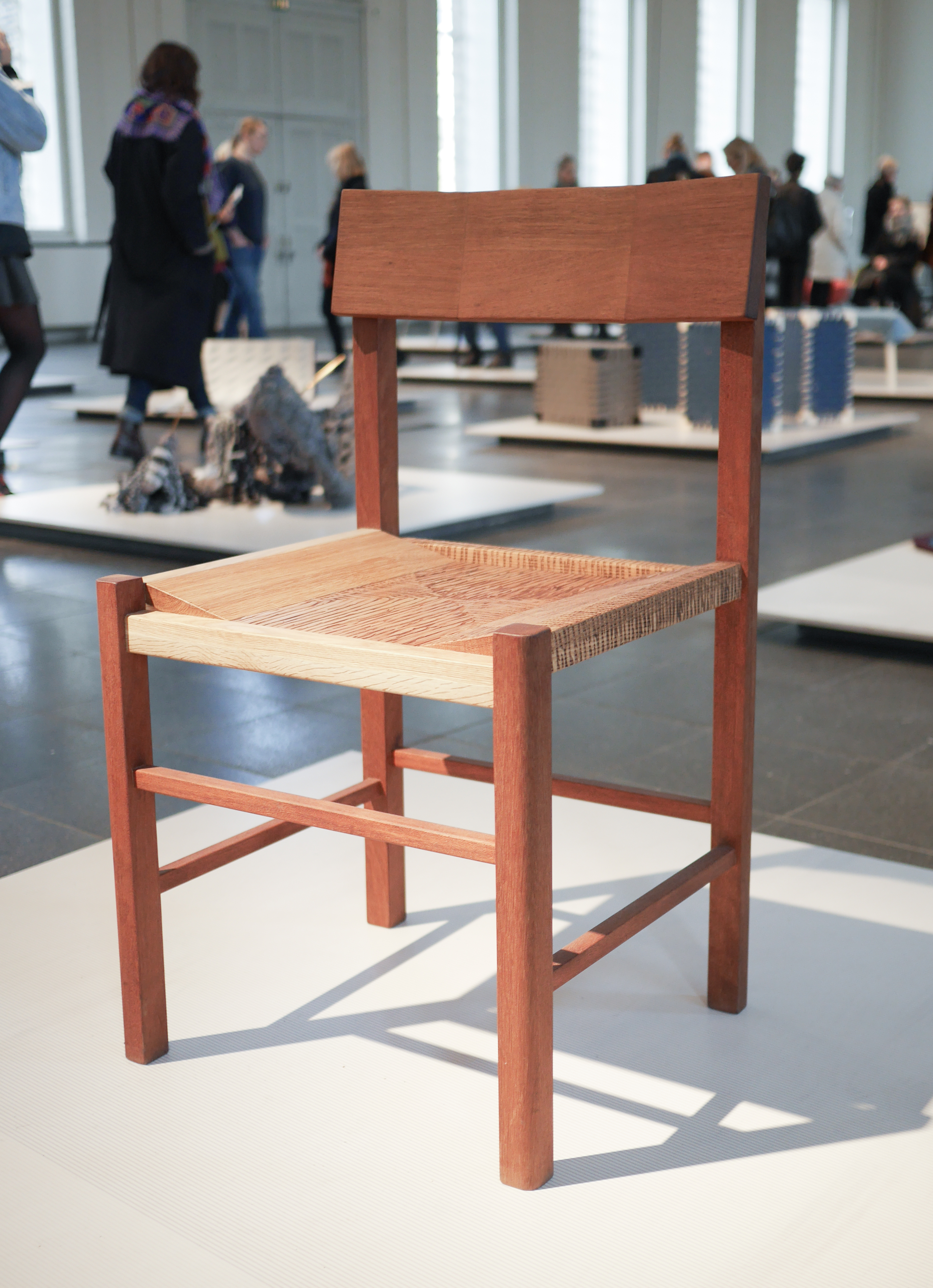 The 9,5° chair is however in production and available to consumers. It could be argued that this chair is his most conventional work, but the act of deconstruction in 9,5 does not so much concern the actual form/function of the construction but rather our perception of form/function. The chair is basically a tilted ash frame, titled to exactly 9,5° with one side elevated to keep the seat horizontal. And though the slender chair seems precarious and completely counterintuitive the construction is stable and actually reduce the need for additional stabilizing parts.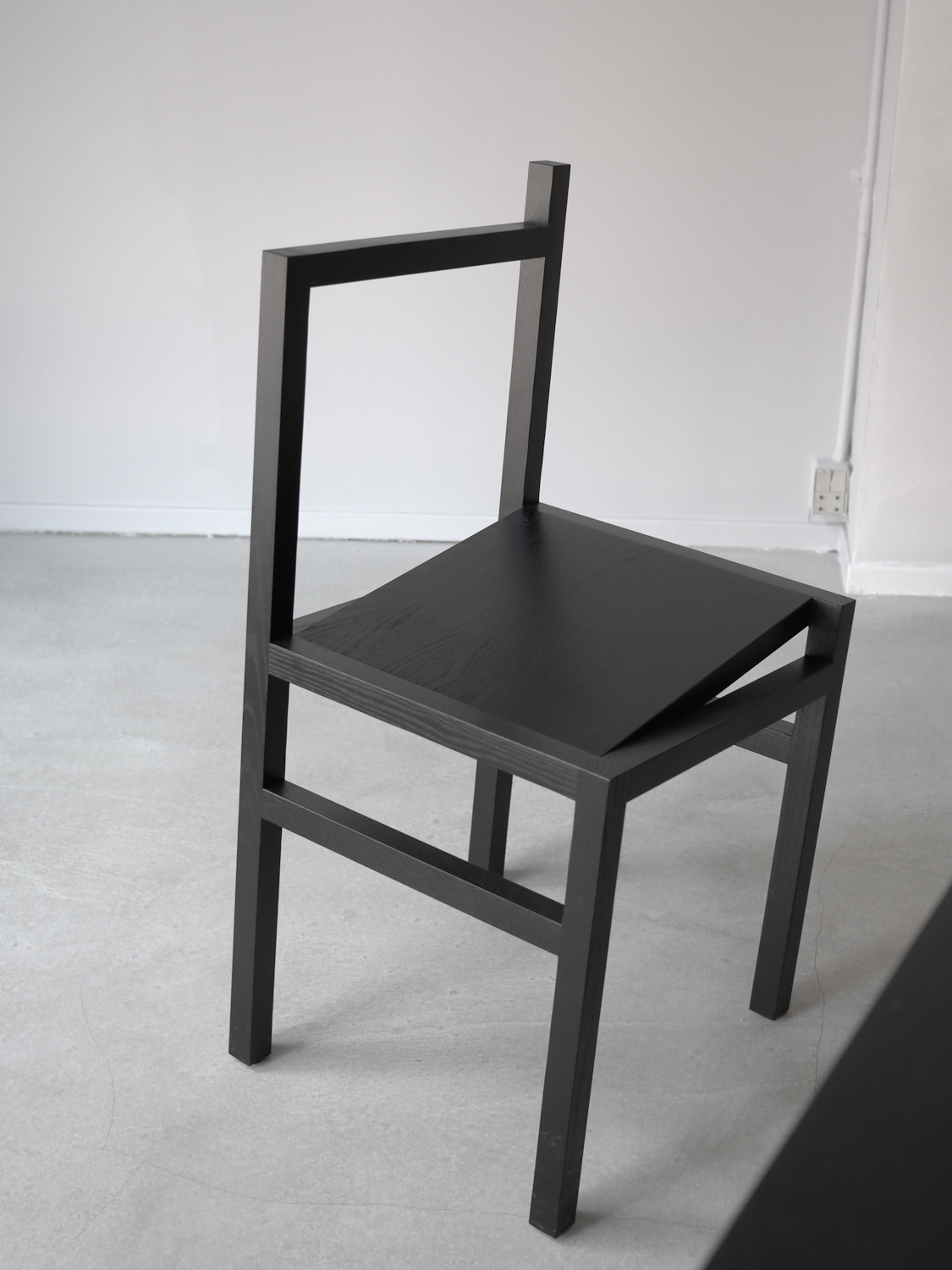 The chair is not exactly brand new, we have seen it around for a while, but recently it has started to pop up every so often in interior magazines and at local retailers. Notably, the chair is used at the Knut Hamsun Center in Norway by architect Steven Holl, a building with a similar visual profile.
9,5° is available from FRAMA Copenhagen, currently only in a black finish, although we have seen a version with a natural ash finish, and retails for ca. 3600 DKK / 484 EUR / 545 USD incl. VAT