The nomadic Cabinetmakers' Autumn Exhibition or S.E (short for Snedkernas Efterårsudstillning) has this year taken up residency at KADK (The Royal Danish Academy of Fine Arts Schools of Architecture, Design and Conservation) with 34 prototypes on display. As usual there is a theme, and the pieces on display presents variations and interoperation on this theme. This year's theme: textility.
First a few words on the context, the S.E is a non-profit association of 74 designers and furniture manufacturers that pair up for each exhibition to collaborate on a brief given by the board. The aim is not necessarily to make commercially viable prototypes but to present a wide range of items ranging from traditional carpentry to experiments in new production techniques and materials. Additionally, each year non-member designers and producers are invited to participate.
  Following last year's exhibition at Designmuseum Denmark, and yesteryear's residency at Thorvaldsens's Museum the current incarnation at KADK seems very scaled down and straightforward, the exhibition also runs for a significantly shorter period of time this year. However there will be a second chance to see the display at Stockholm Design Week 2015.
 The exhibition is as usual an eclectic mix of designs with but it is also a very Danish or Nordic affair as many of the participants choose to work with materials such as oak, ash, birch, wool based on vernacular traditions and techniques. The Laptop Sofa by Rasmus Fenhann and Close Bench by Norm Architects are two such pieces, representative of contemporary style with a strong sense of Scandinavian design traditions. On the other side of the spectrum is Jeremy Walton's conceptual objects and Claus Bjerre's deconstruction of upholstered furniture. His Autumn Leaves is a pile of multicolored woolen leaves that can be arranged into the desired shape with a wooden rake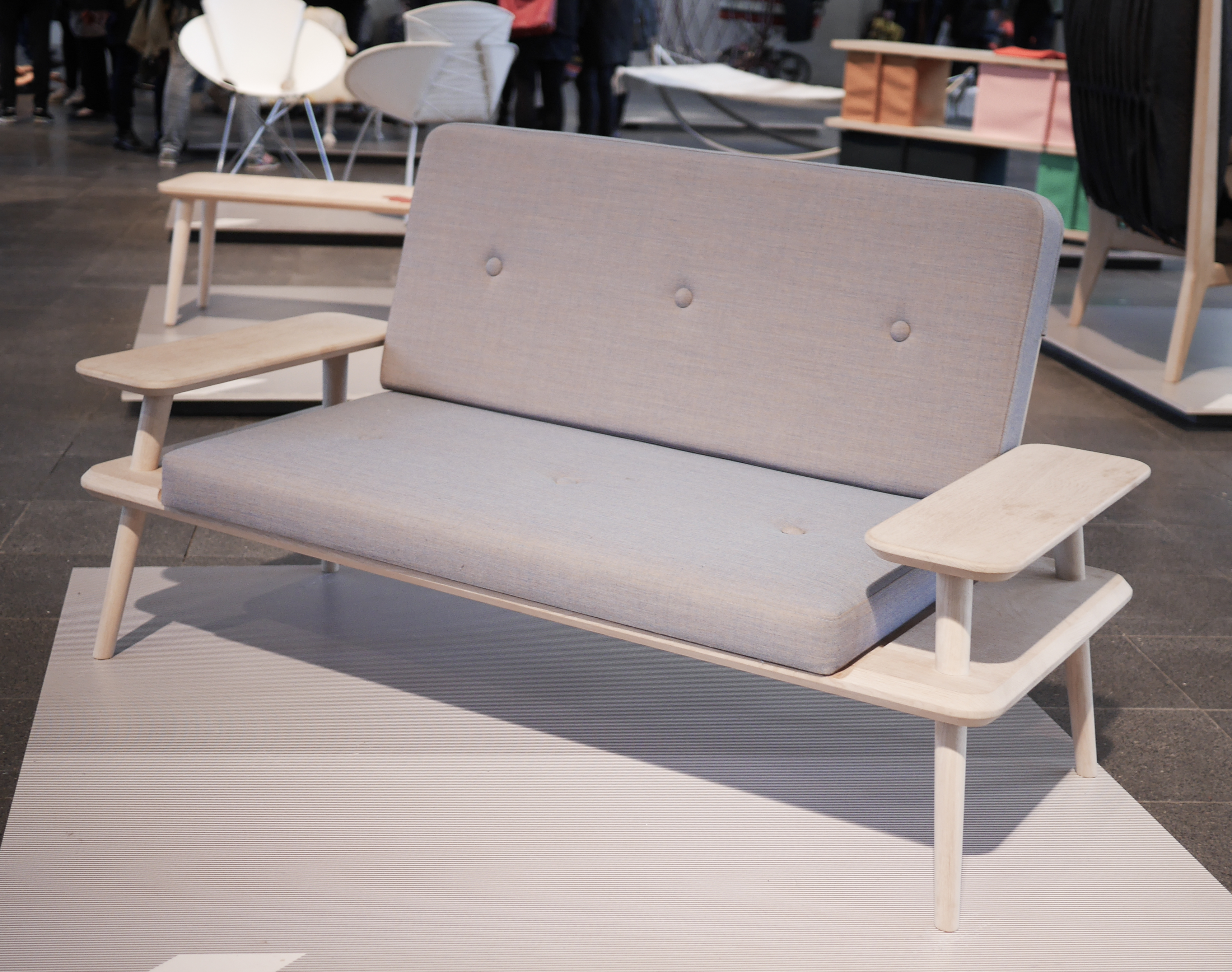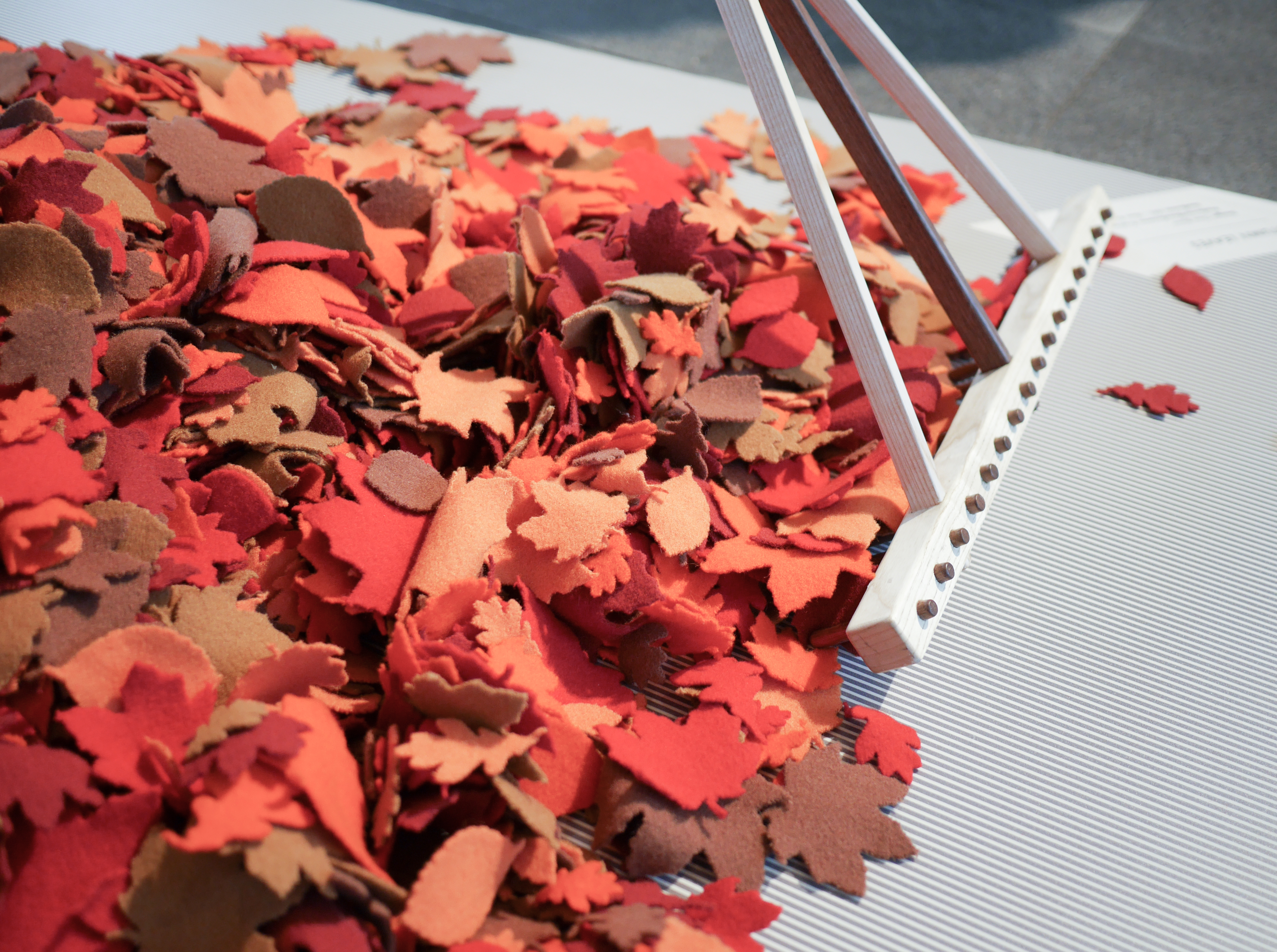 B°Fex participates with Stadium Chair, at first look – a Shaker type chair in the tradition of danish mid-century design, like Mogensen's J39 or Wegner's CH36. But instead a paper cord or an upholstered seat, the seat solid wood, finely laser cut to create the tacitly and softness of fabric.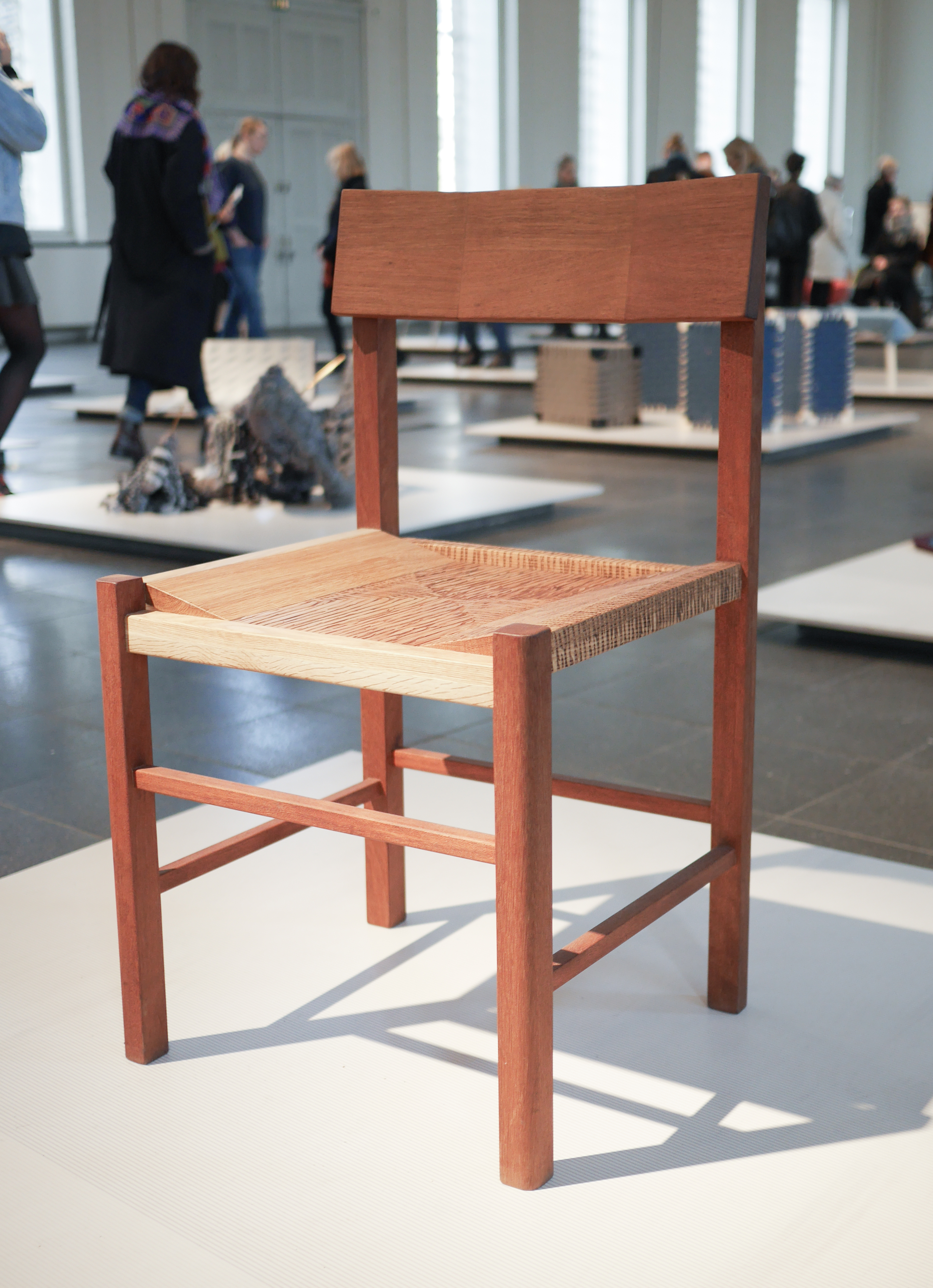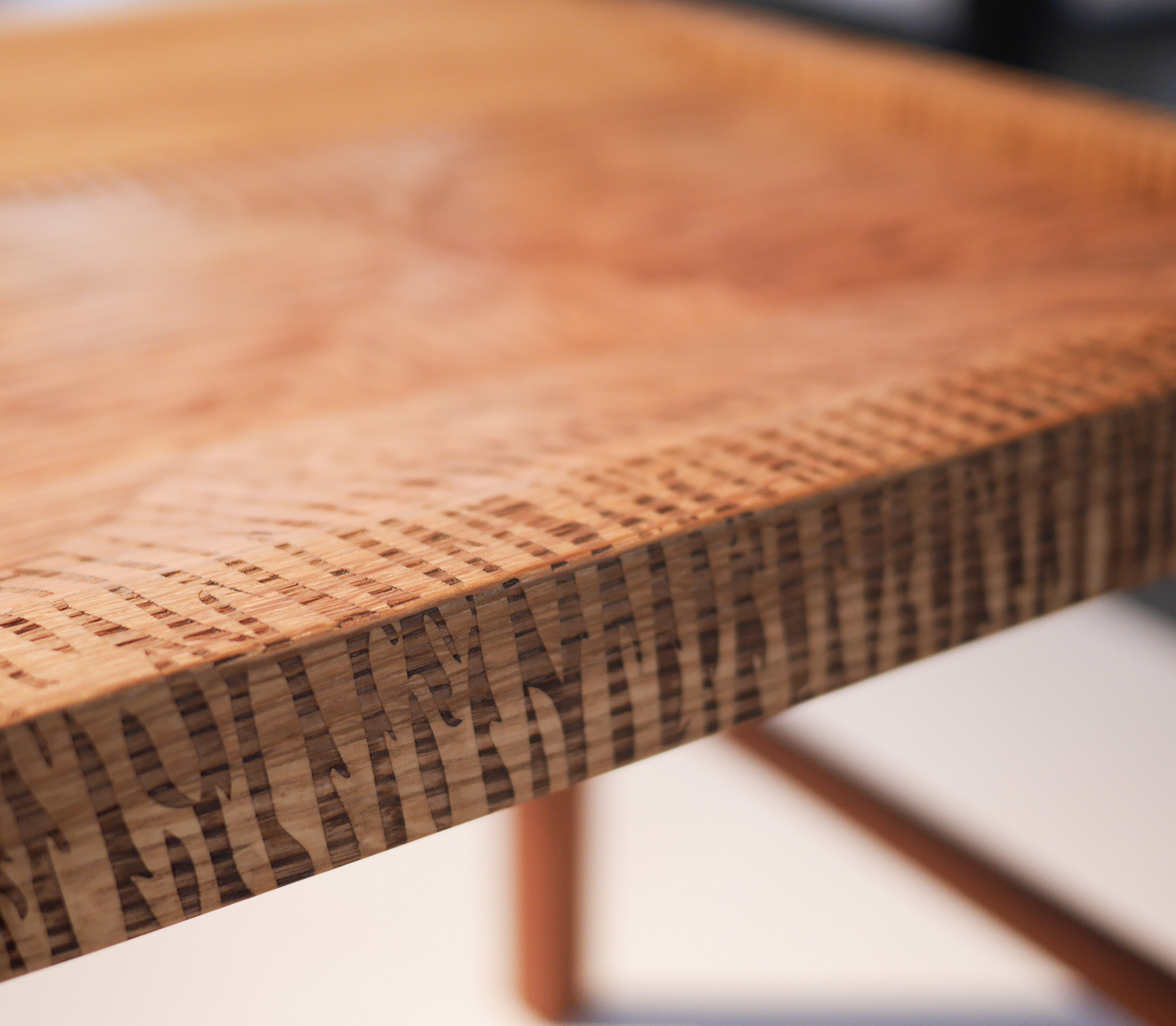 Iskos-Berlin's Baba chair is an attempt to renew the tradition of upholstered furniture by using 3D knitted fabric with a high degree of elasticity. The result is an easy chair that is an curios presence, striking but understated at the same time, very much a result of Iskos-Berlin's particular blend of organic and industrial design aesthetics.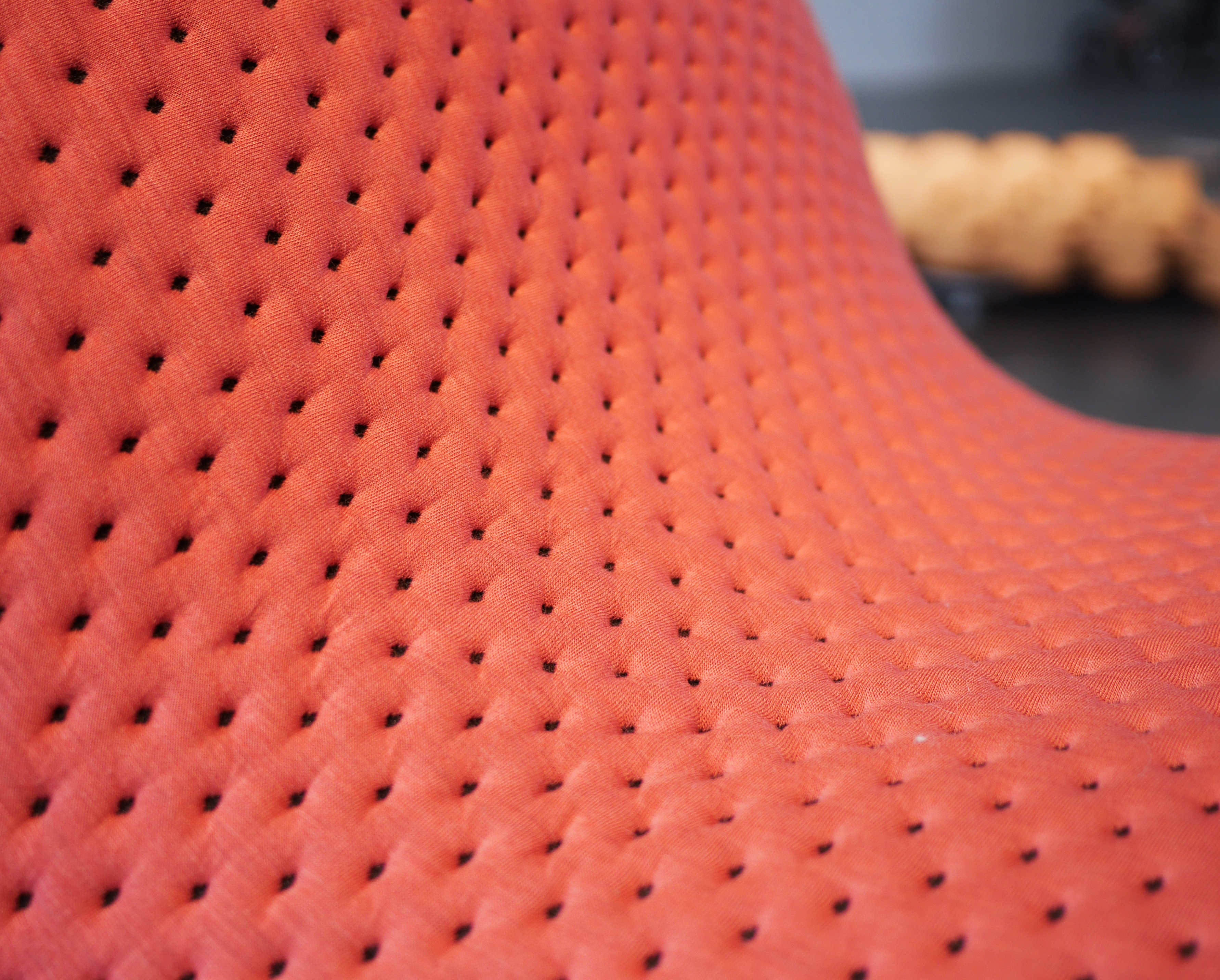 Another project with an unexpected approach to local design tradition is Softly Pleated, by Philip Bro Ludvigsen and Le Klint.Softly Pleatedis a pouf based on the pleated Le Klint lamps, like a larger version made out of felt.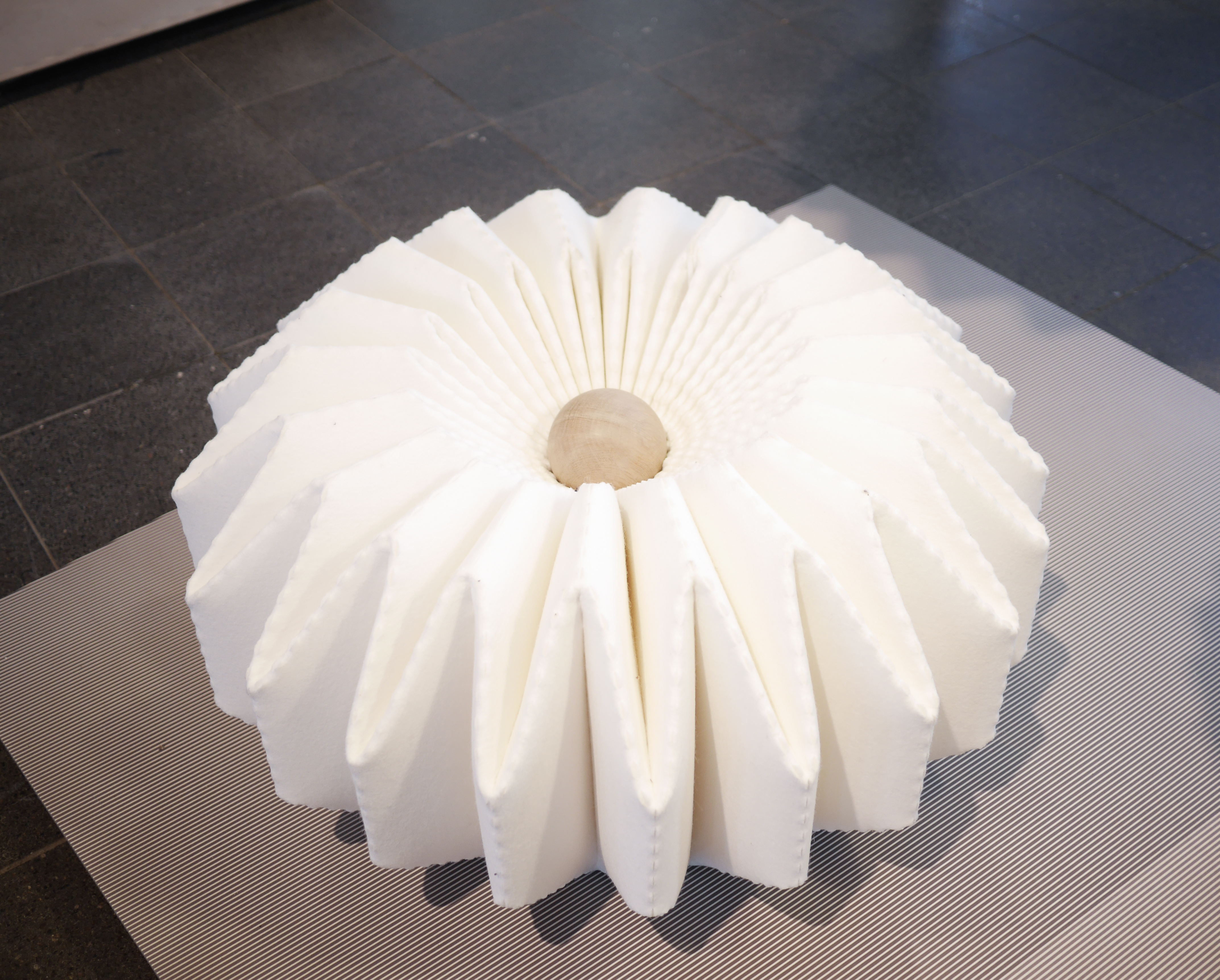 The geometric theme is also picked up in Weave by Steen Dueholm Sehested and Onecolletion, a seating piece composed of 4 identical upholstered elements forming a cube. Possibly these elements could be arrange in a multitude of constellations not only other furniture types but also in the form of indoor landscapes.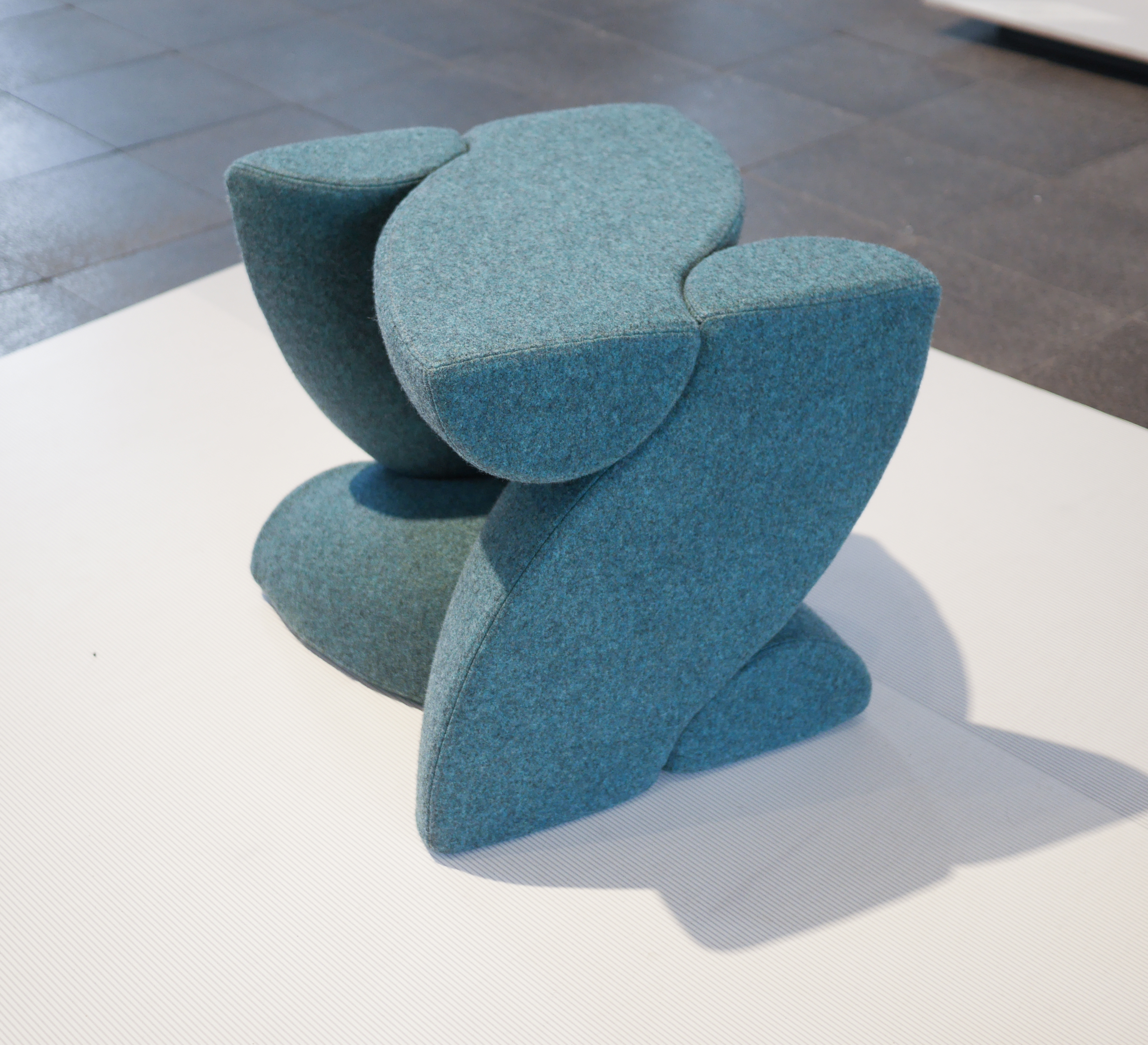 Carlo Volf interpret the geometrical qualities in the structure of fabric in his Net II. A steel chair vaguely reminiscent of Bartoia or Nelson. Else Rikke Bruun has taken a similar approach for Textile Veneer but created a screen of "weaved" ash veneer.
Lovorika Banovic has worked more strictly within the confines of textile, her Rolo is a rolled up poef on which you sit on the side edge of the fabric. Felting by Mogens Toft is likewise designed along the lines of a stricter definition of textile but doesn't follow any traditional furniture typology. Made out of thick and rigid felt Felting is imprinted with a geometric pattern that allows the user to adjust and "lock" the desired laying or sitting position.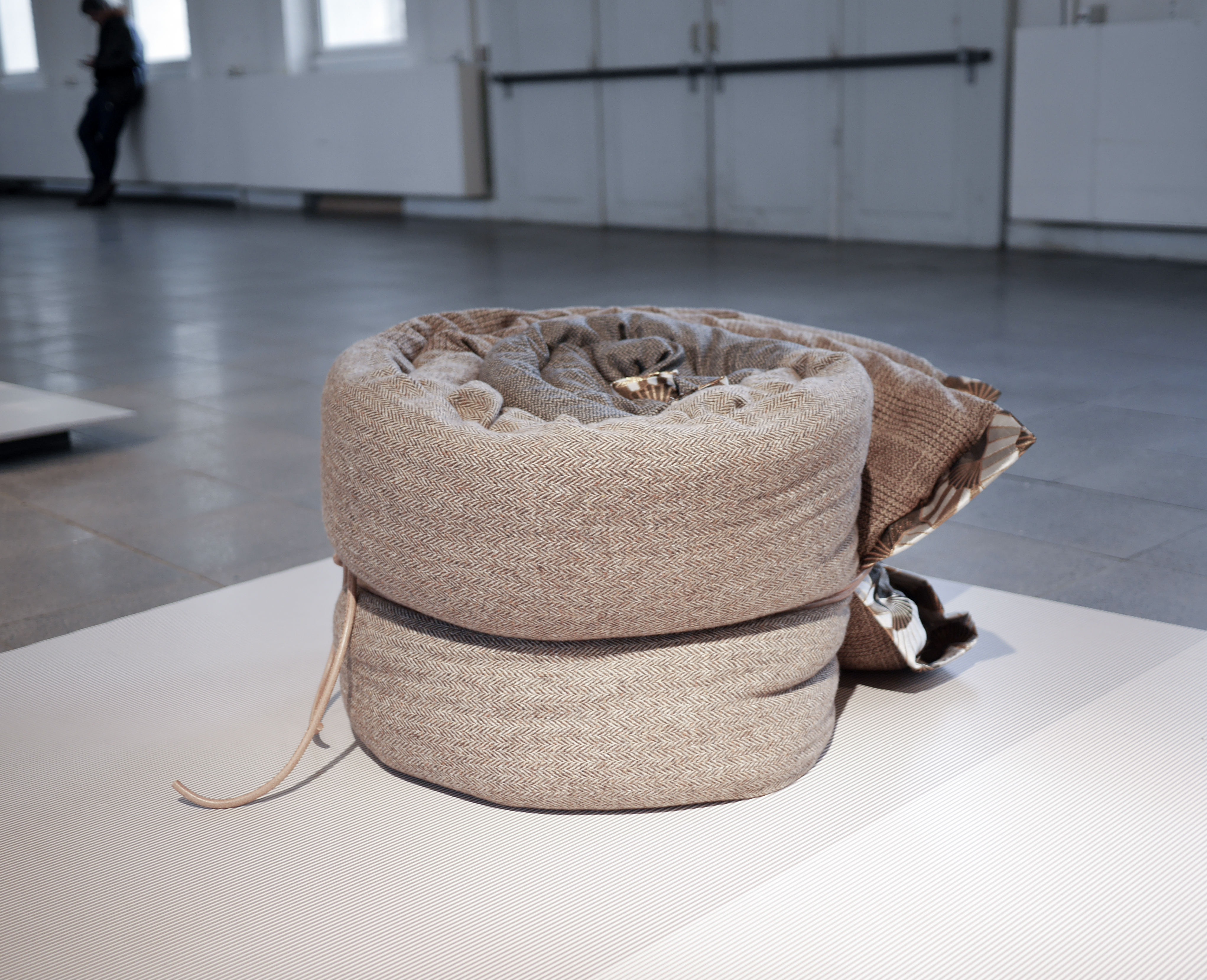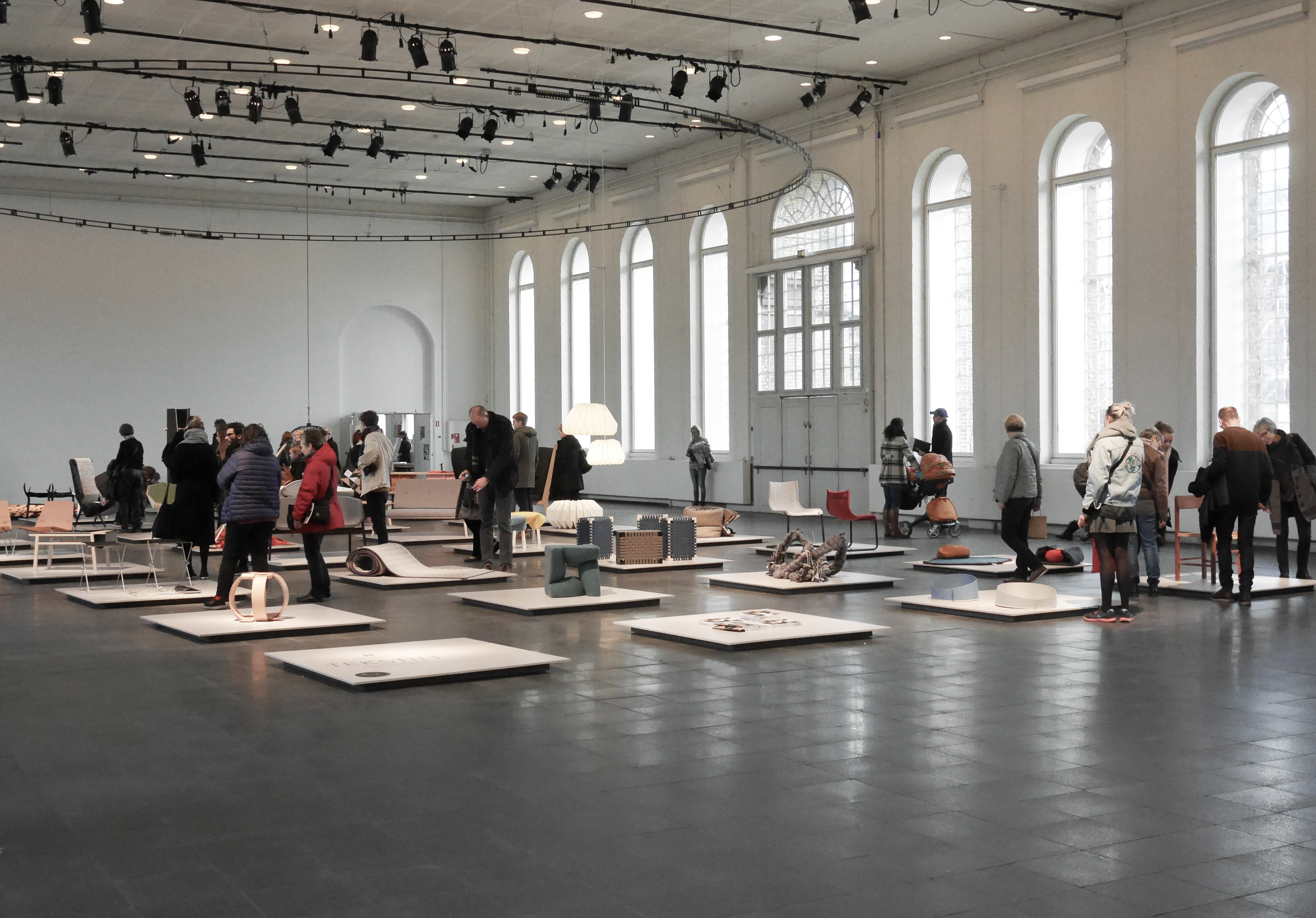 All images newnordicdesign.org