Each year the Cabinetmakers' Autumn Exhibition choose a theme and present different pieces on that theme. This year's theme, Petit.
The Cabinetmakers' Autumn Exhibition aka Snedkernas Efterarsudstillinign aka SE, is an association of about 85 designers and producers based in Denmark. Additional guests are invited for each year for the exhibition, to produce pieces in collaboration with a partner from the association. The pieces are typically one-offs, prototypes or gallery editions, too complicated and/or expensive for mass production like Butterfly by Erling Christoffersen a mahogany shell chair with a butterfly joint connecting the bent back, creating an unusual seat form. But there are also exceptions, Thomas Bentzen's Ask chair produced by Muuto initially debuted at SE 2011 and Gamfratesi's Haiku sofa is now in production by Fredericia.
The PETiT show is held at Øregaard Museum located in the affluent town of Hellerup, now part of Copenhagen metropolitan area. Originally a private summer residence commissioned around 1808 by a wealthy trader and shipowner, the museum was built in a particularly austere and spartan version of the Neoclassical style by french architect Joseph-Jaques Ramée. Today it's a museum open to the public with a permanent collection containing art from the golden age of Danish painting as well as empire furniture pieces. The location seems to have had a significant overall influence on the exhibition, many of the pieces are directly informed or influenced by the elegant geometry of the architecture and the elements of neoclassicism. PETiT reimagines and recontextualize this heritage through the prism of contemporary nordic design, and in many ways it's the strongest SE exhibition in rencent years.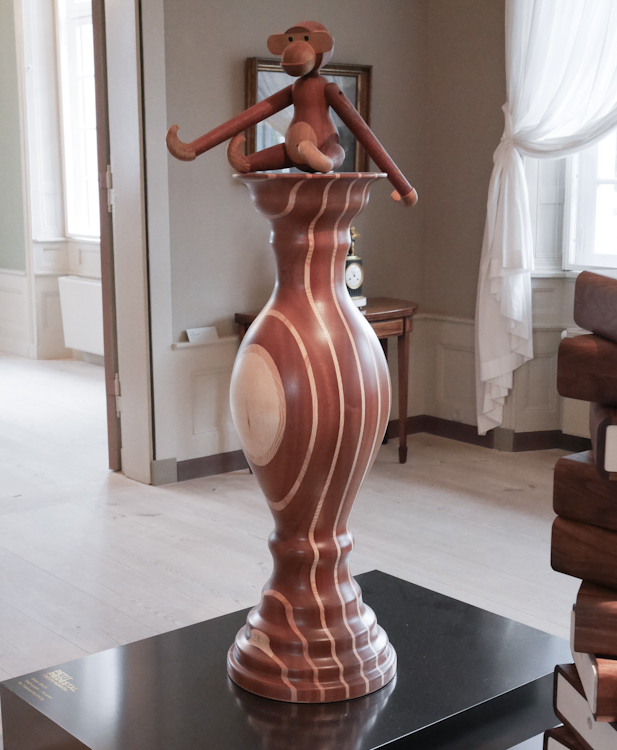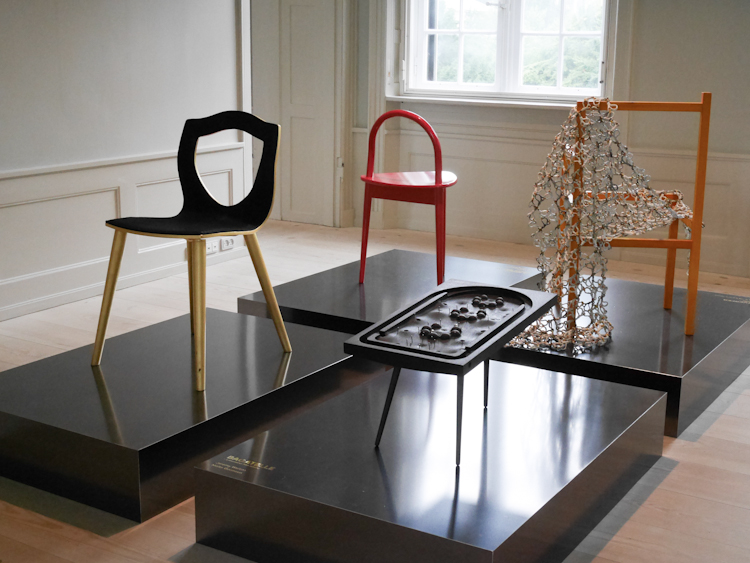 Some of the pieces are directly derived from historical typologies, for instance Iskos-Berlin's Petit Pedestal, a pedestal hand-milled out of vertically layered hardwood, Henrik Ingemann Nielsen and Lars de Place's stackable Stavl and Niels Gammelgaard's Little Butterfly, a stylized shield-back chair. Pause by Elisabeth Holager Lund and Joakim Vulpius, combine traditional inlay techniques with contemporary motifs and usage, Space Copenhagen together with Malte Gromsen has created a display cabinet with meticulously crafted details and proportions.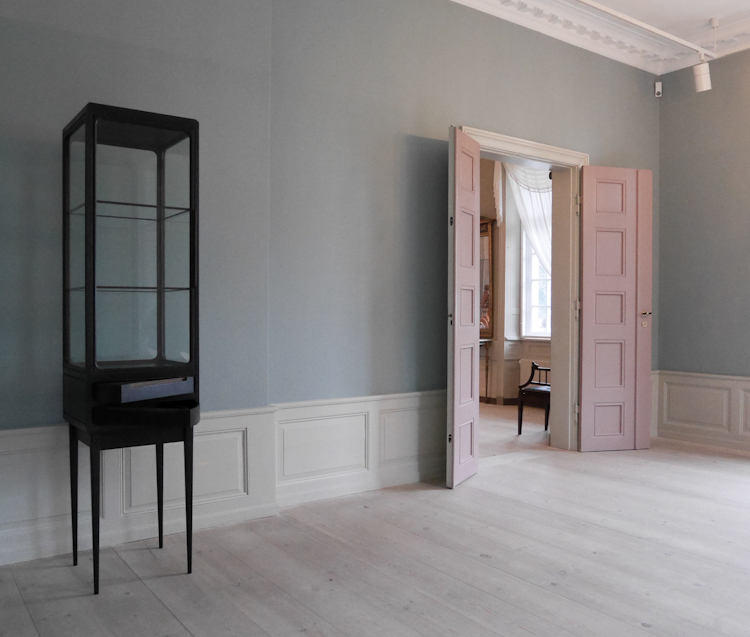 Many pieces reference the architectural elements of the neoclassical building, with the most uncompromising reexamination of architectural forms represented in Ralph van der Made'sArche. This CNC-milled chair is defined by its arched back and the inverted arch supporting the front legs, the almost ultramarine color gives the appearance of an object floating in space. Thomas E. Alken use the column as point of departure for his Petit Bleu side table, a simple construction with a single stylized column supporting the wooden table top. Echoes of the neoclassical also resonate in Lovorika Banovic'sGarderobiere and Monique Engelund's Rise & Shine dressing table.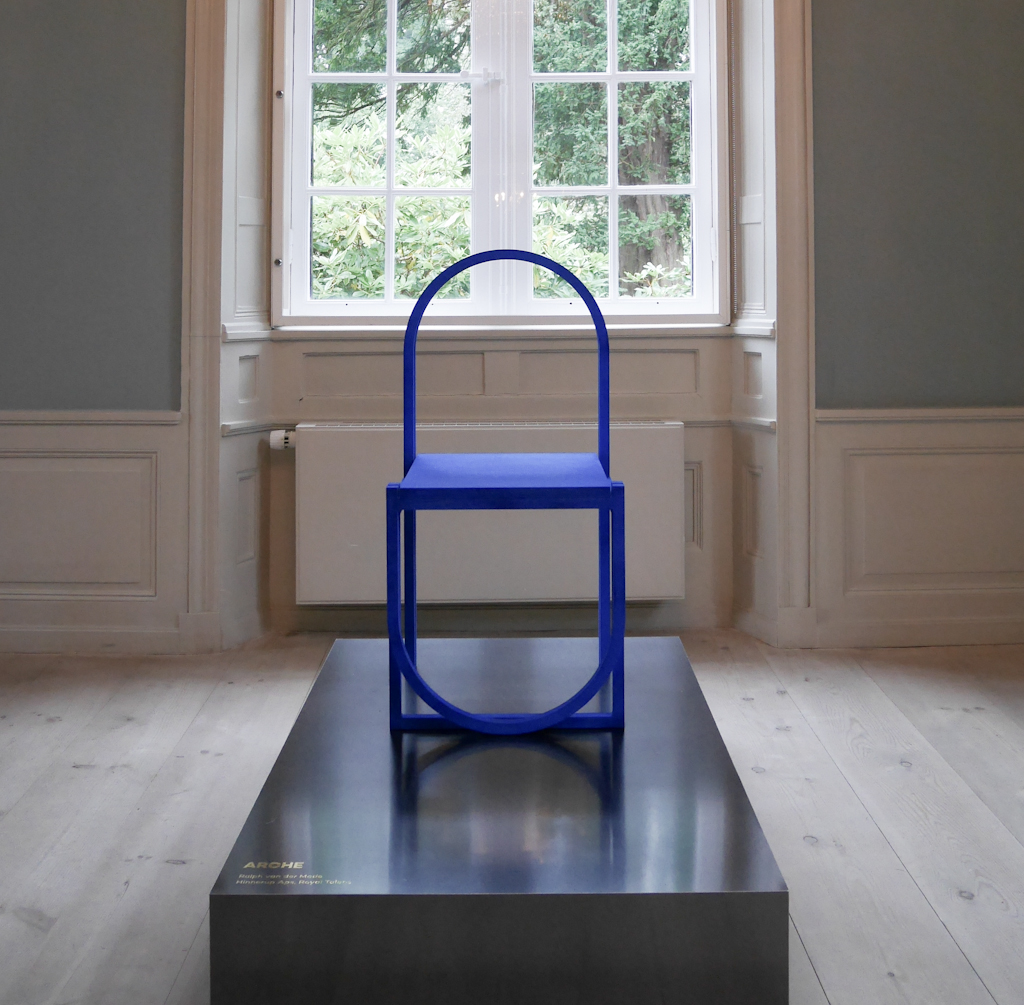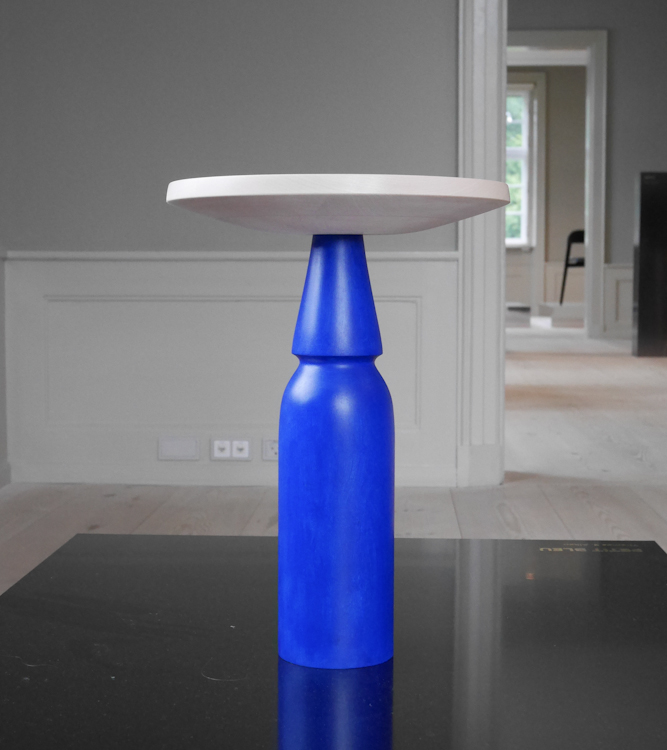 Geometry is another recurring theme this year, Cluster by Rasmus Fenahnn is a system of wooden pyramids that are attached by hidden magnets, inspired by islamic patterns, Clash by Philip Bro Ludvigsen, combines structural elements with the ornamental. More concerned with composition and reduction both Peter Lassen and Matilde Witt Møleholm introduce a high degree of asymmetry into their works Et lille møbel and Le Petite Abstraction.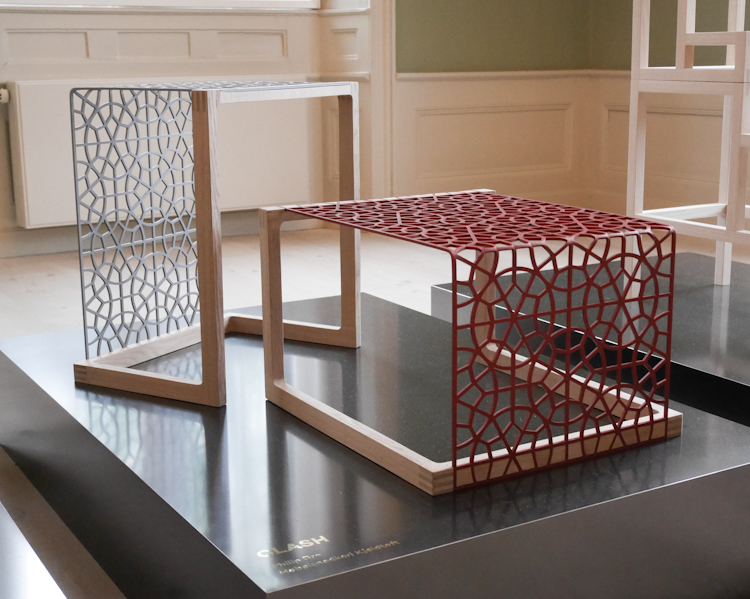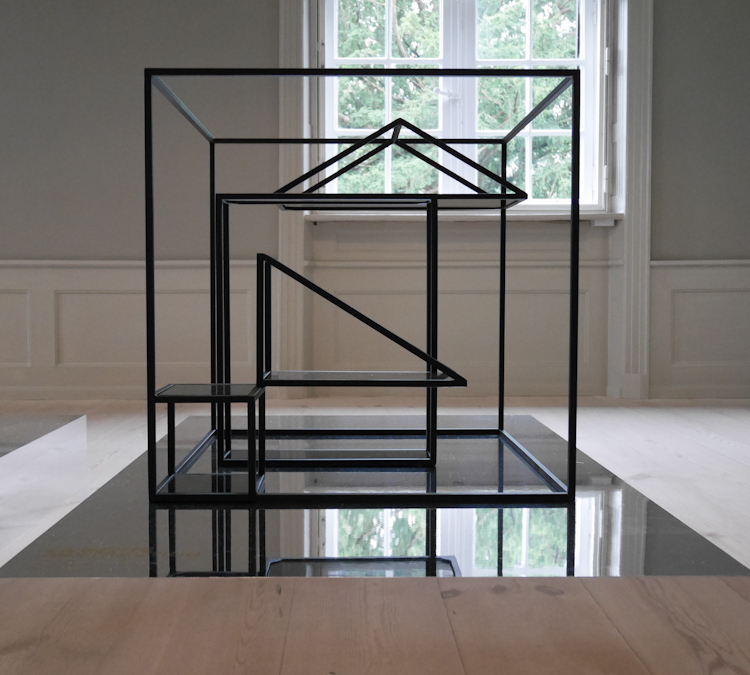 TAF's Champagne side table and Thomas Bentzen's Petit Secret as well as Jakob Kamper's Le Petite Poule Rouge would fit neatly into the product portfolio of any of the new nordic brands. But this context perhaps suggets a historic connection and continuity to a nordic vernacular style or aesthetic.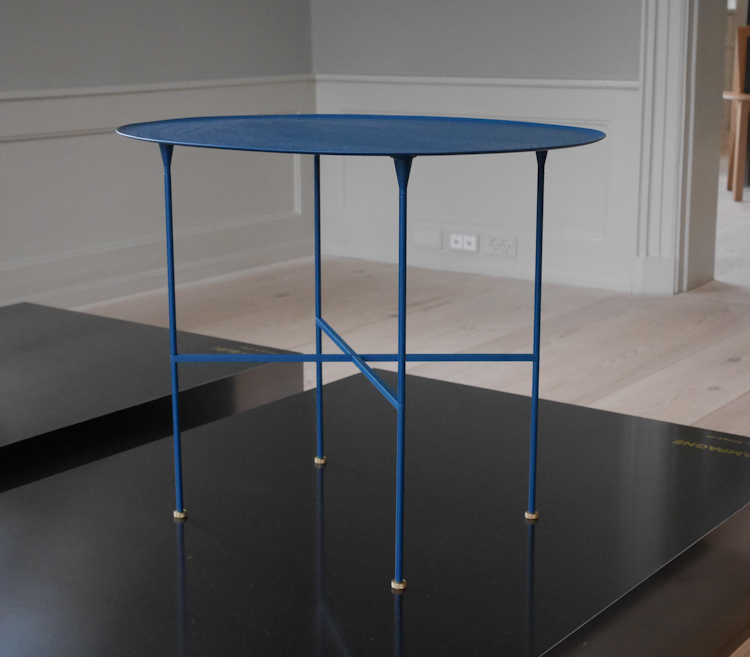 Idiosyncratic designer-artist B°Fex is represented with two pieces Offline and Anverfer, boh chairs. The latter is a colabo with Astrid Tolnov and a conceptual piece rather than a functional design, Anverfer is a basic wooden frame with a mesh made out of found windows latches. Offline is a piece more in the tradition of anti-design, combining steel, concrete and wood. Made to be uncomfortable, the purpose of the chair is to make the user aware of the present rather than accommodating a comfortable disappearance into a LCD screen.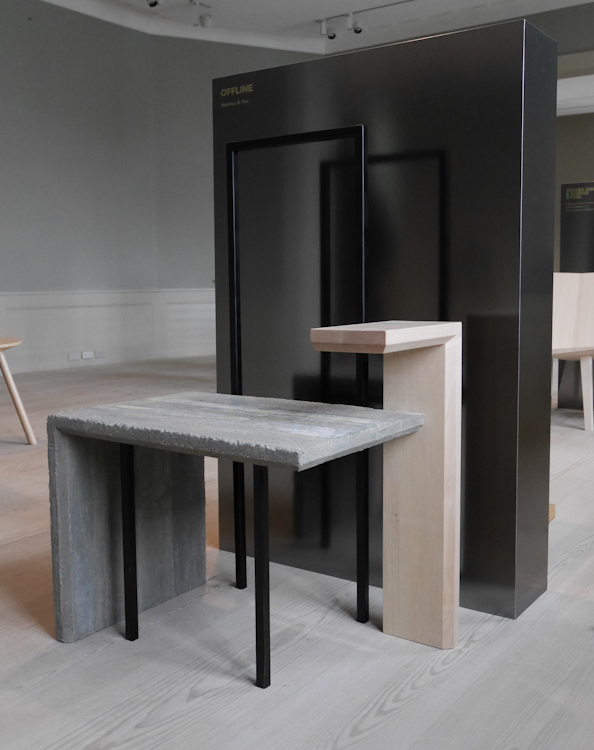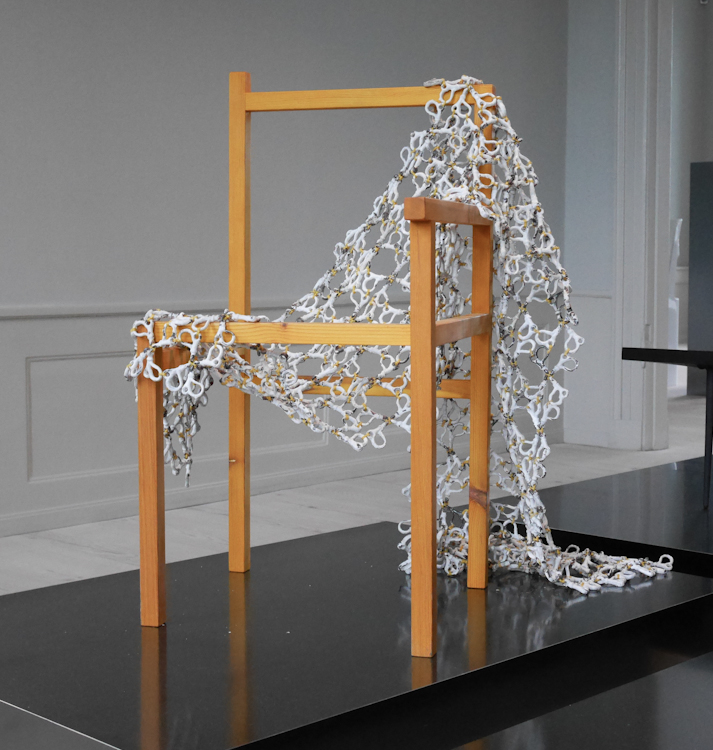 Another particular highlight is duo Örnduval's deceivingly simple wooden box ICI. With a proven track record of innovative wood projects the studio has a knack for intricate but seemingly effortless design solutions. ICI contains six wood elements that are assembled with small metal clips.