Stockholm Design Weeks runs parallel to Stockholm Furniture Fair and is basically a collection of loosely related events and venues strung together throughout the city. SDW doesn't have a central venue or main stage but but as a whole SDW – all the events, exhibitions, showrooms, parties, unofficial programs – outlines a topography of current design in the north. From the brand and producer showrooms of the Stockholm Design District to curated exhibitions such as The New Map the range is to say the least – broad.
nordic retrospectives
Somehow it seems significant that two of the most prolific design practices around, respectively hold retrospective exhibitions this year. Note Design Studio within the context of the Designer of The Year Award at ArkDes and Form Us With Love marks their first decade with an exhibition at The Royal Academy of the Arts and the release of a 1000+ pages monograph. Both studios share similar multidisciplinary methodologies and aesthetic fundamentals but more importantly they have both been key to the development and dissemination of a new Nordic design discourse.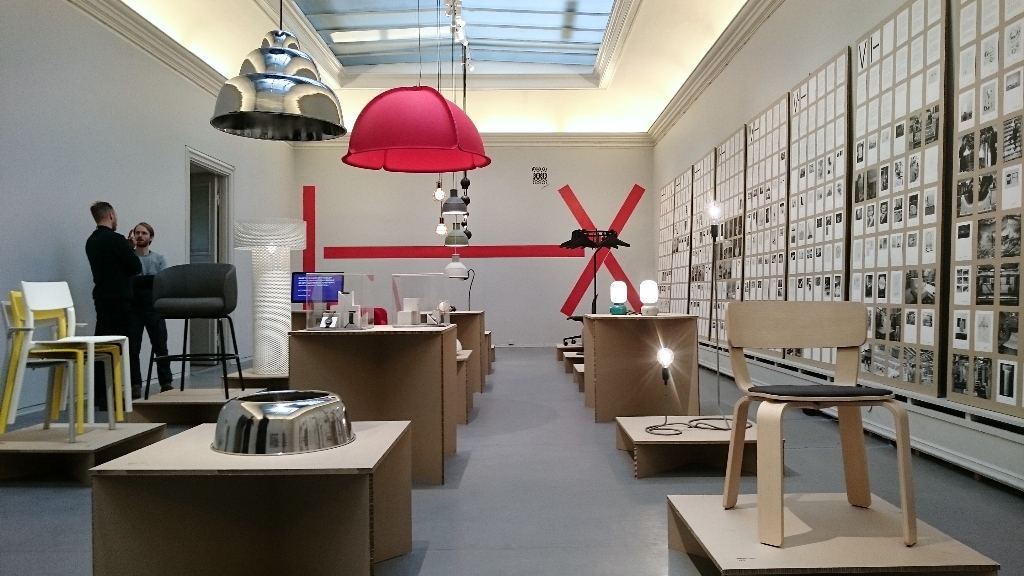 At ArkDes Note's work is presented in a series of  set pieces similar to the highly stylized scenes familiar  from interior and lifestyle magazines. The exhibition is organized as a nonlinear narrative, a sort of associative (dis)order, mixing pieces with works of other designers and artists. In sharp contrast FUWL present a more formal and straightforward account of their first 10 years in a small studio space at the Royal Academy. Perhaps the exhibition, titled I-X, is more of a pretext for the launch of their massive brick of a monograph with the same title. It might seem like an grandiose gesture, perhaps it is, but the volume is an interesting piece of documentation of a specific time and place for design, containing pics, sketches and interviews outlining the motivations and processes behind FUWL's projects.
solo shows
At renowned used book store Rönnells, Folkform showcase their interpretation of the traditional revolving bookcase. It might seem like an arbitrary project for the design duo but they have previously worked with Hagströmer Library of Medical History developing book ends. Not far from Rönnells in the heart of affluent neighborhood Östermalm, CKR presents new pieces for their Smaller Objects label. Launched last year as an online distribution platform for simple but clever everyday objects with a sort of supernormal design ethos. The collection now includes works by Nendo, Jin Kuramoto and Luca Nichetto. Lacking a physical space of their own the collection is presented in collaboration with Asplund.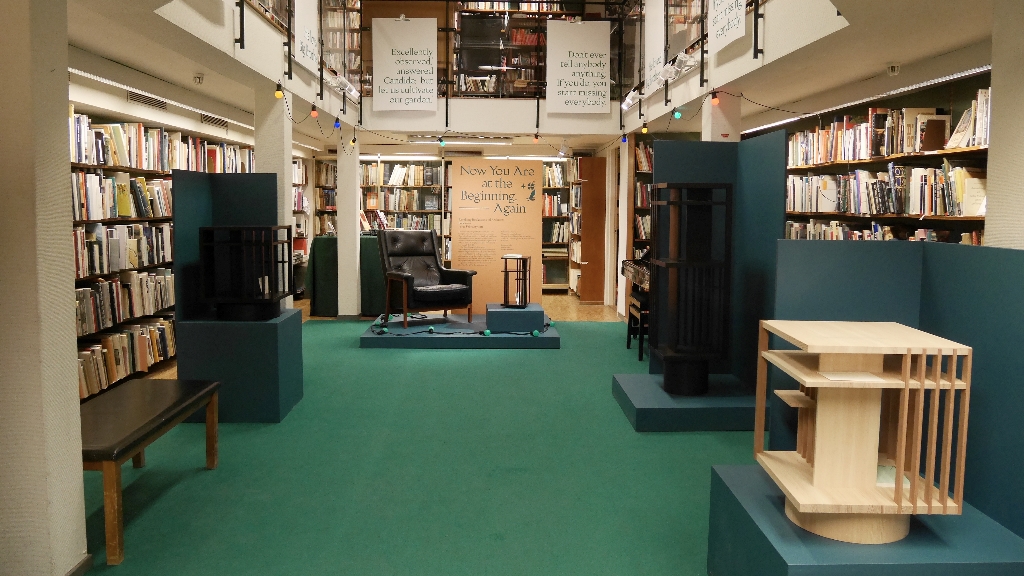 At ilcafé Södermalm design colabo 1+1+1 present a selection of mirrors from their ongoing project and although the coffee is great, perhaps not the optimal space for a showcase of this type. Not far from ilcafé newly established textile gallery Fiberspace is a welcome addition to the design and gallery map considering the rapid developments taking place in the field of textile design. For SDW the gallery host Barbara Jansen's technologically oriented textile works, perhaps more conceptual than user oriented hi-tech.
Staffan Holm is well known for his works for Muuto, Swedese and HAY, but for the Anamorphic Objects exhibition at Designgalleriet Holm showcase a more experimental range of things. At the gallery Holm explain that he wanted to create more conceptual works based on movement, objects that appears to be changing, in perpetual motion.  For all of the effort and energy that goes into an conventional design project – the result is definite in the sense that it remains static or still. The Anamorphic collection contains a large copper colored mirror made out of PET, wood and glass objects dissolving the fine lines between design, art and optical illusion. But perhaps the most spectacular items are the glass works made in collaboration with master glass blower Micke Johansson. These asymmetrical pieces are infact mouth-blown glass spheres that have been deflated giving them random forms.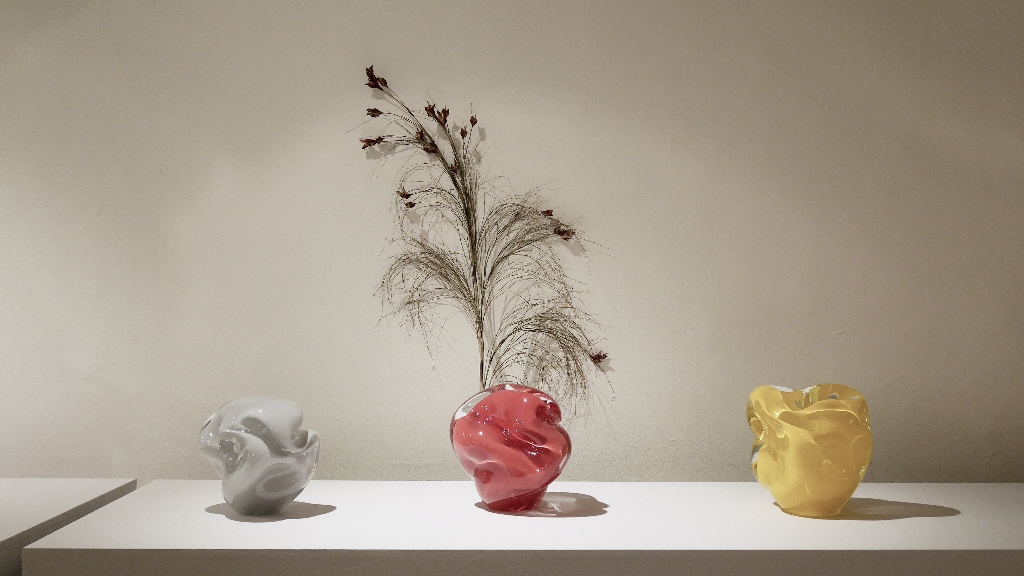 David Taylor's pieces seem familiar and unfamiliar at the same time, they have a sort of almost futuristic appearance. The exhibition On a Greater Scale at Berg Gallery showcase standing lights with in jesmonite and a bench made out of commercial grade aluminum profiles. Despite the industrial look Taylor explains coming from a craft background it makes more sense to work with gallery editions and/or unique pieces.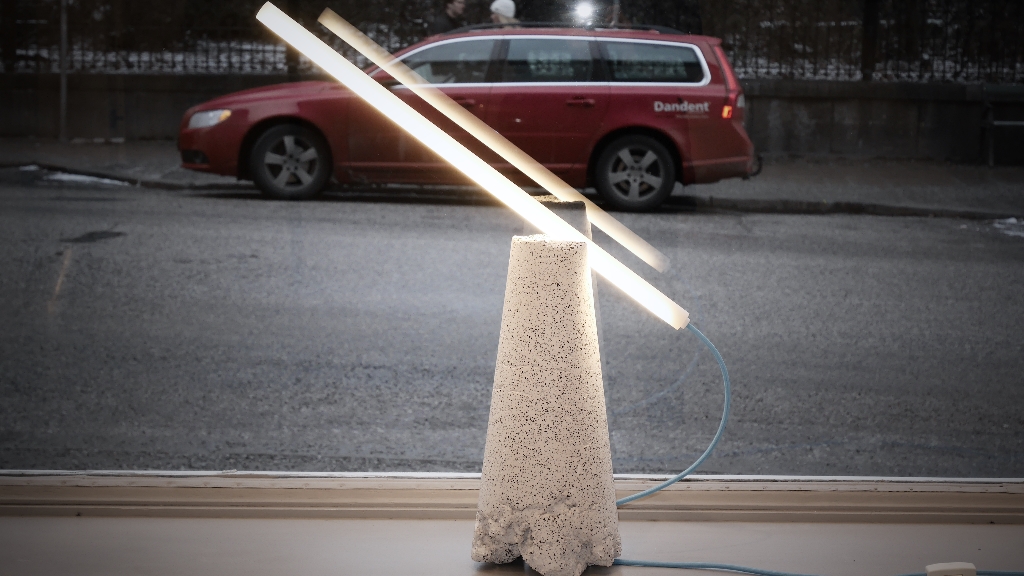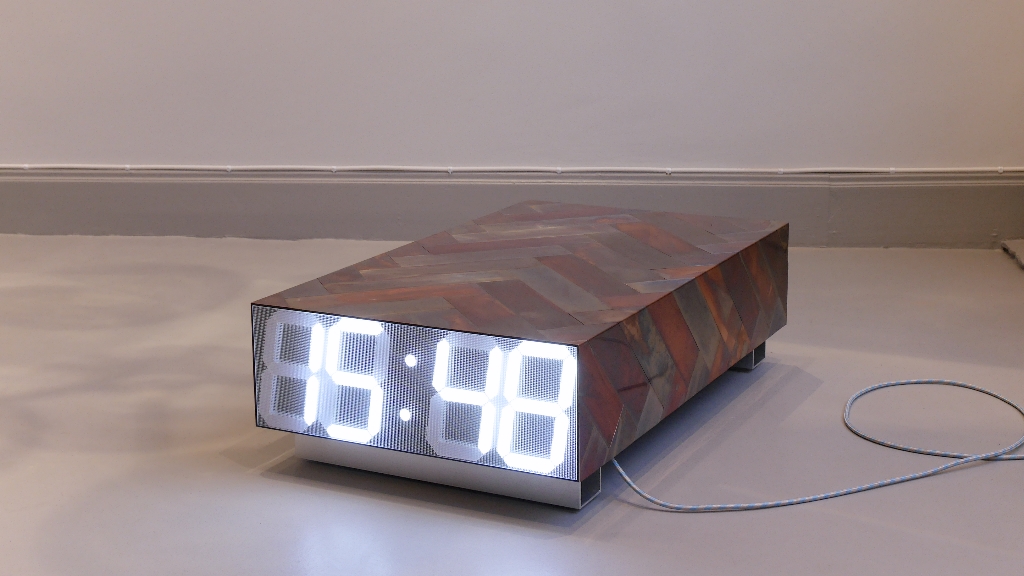 extracurricular
The most talked about event during SDW is Örnsbergsauktionen, an event that is in fact not even part of the official program. Popular with audiences and critics alike this annual auction has become an institution on its own merits. Örnsbergauktionen specialize in current craft and studio based design and the lot list is who's who of the most relevant talents. Arriving early to catch some of that pre-auction tension, no doubt this is the auction yet with works by Silo Studio, Simon Klenell, Bahbak Hasemi-Nezhad, Fredrik Paulsen and many more.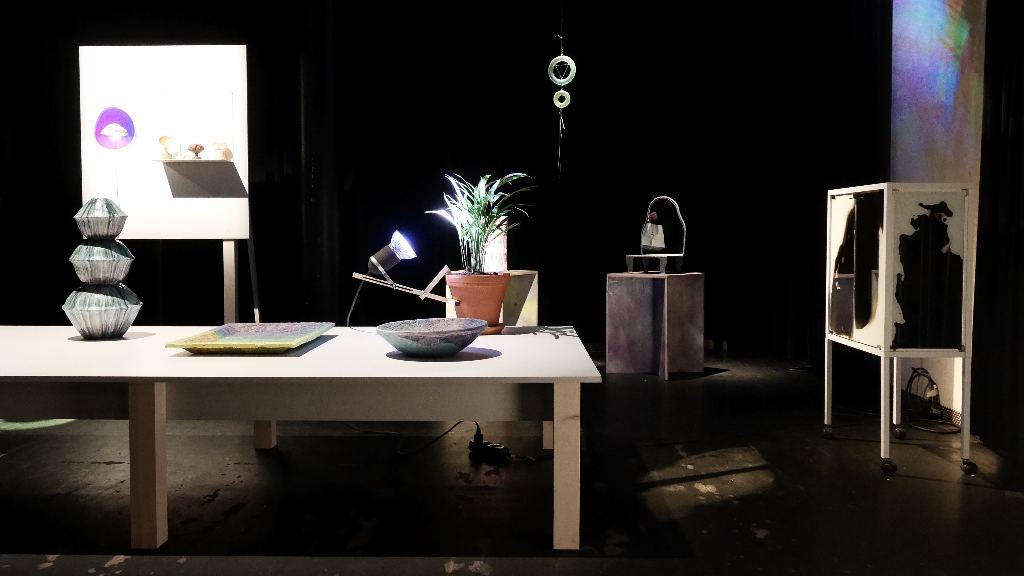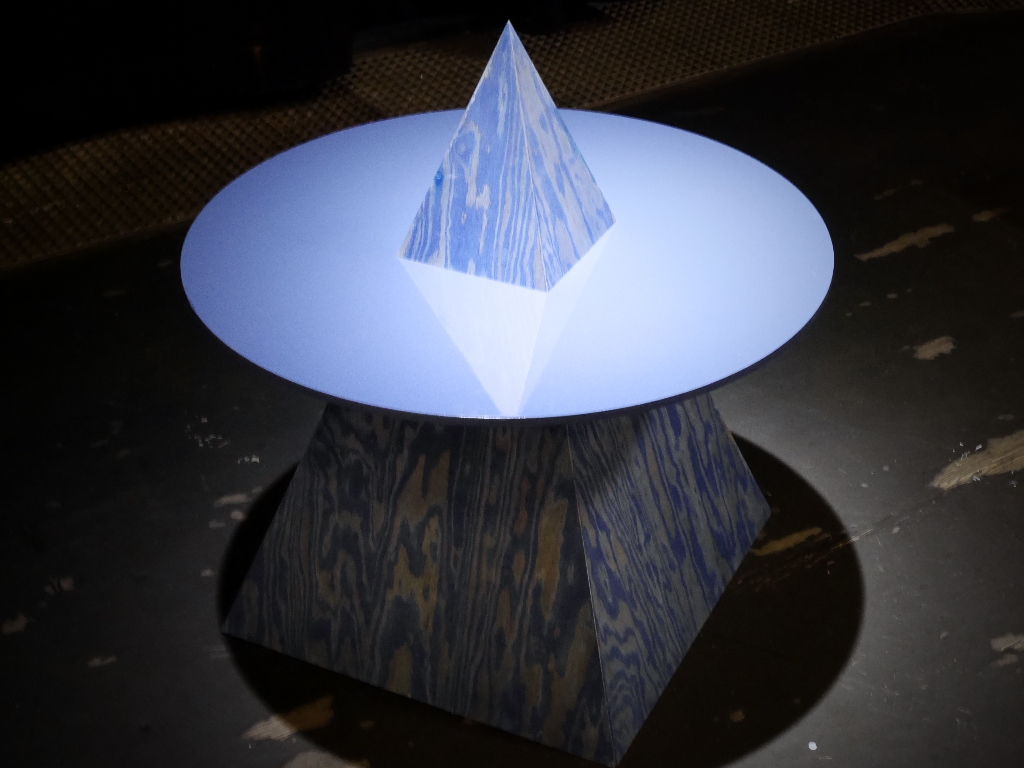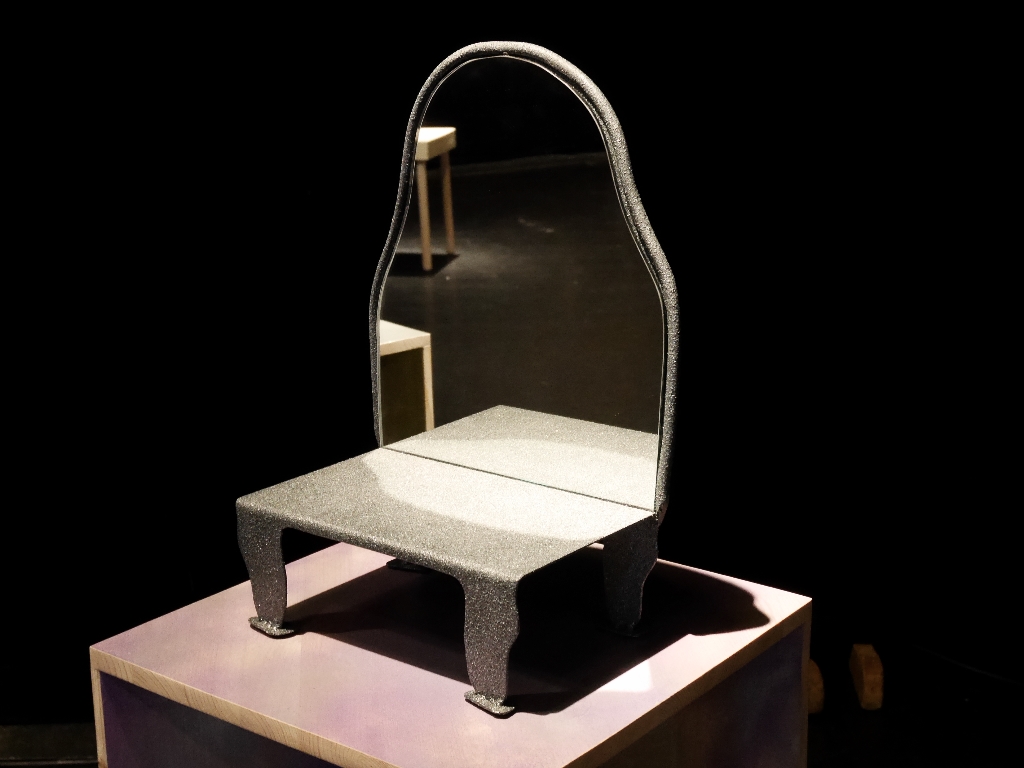 Regrets, a few but then again too few to mention, but let's anyway. We didn't get to see Cray Collective's exhibition that was inexplicably located in the horrendous Mall of Scandinavia shopping mall, but members Lotta Lampa and Amanda Karsberg is represented at the Örnsbergsauktionen.