The Greenhouse is not only a survey of the state of Scandinavian design education, it's first and foremost a launchpad for emerging talents, a site for smaller studios to show off new prototypes and for new alliances to form.
Every year is different and unlike the main fair the Greenhouse nearly possible to predict beforehand. Among the booths this year there are several familiar names such as Kosmos Project but mainly new acquaintances like Studio Bey that snatched up the newly established Editor's Award for Rising Star for their playful designs challenging common perceptions of everyday objects. Unfortunately for us it seems that the duo has already parted ways.
Although most of the participants in the Greenhouse are based here in Scandinavia or has some other relation (education being the main reason) to the north – not all has a local connection. Working out of Winnipeg, Thom Fougere's collection is characterized by cool, blond woods and sleek metal contours. But it's also a collection with range – from the mid-century inspired Rattan Bench to the Saddle Chair, an experimental new furniture typology.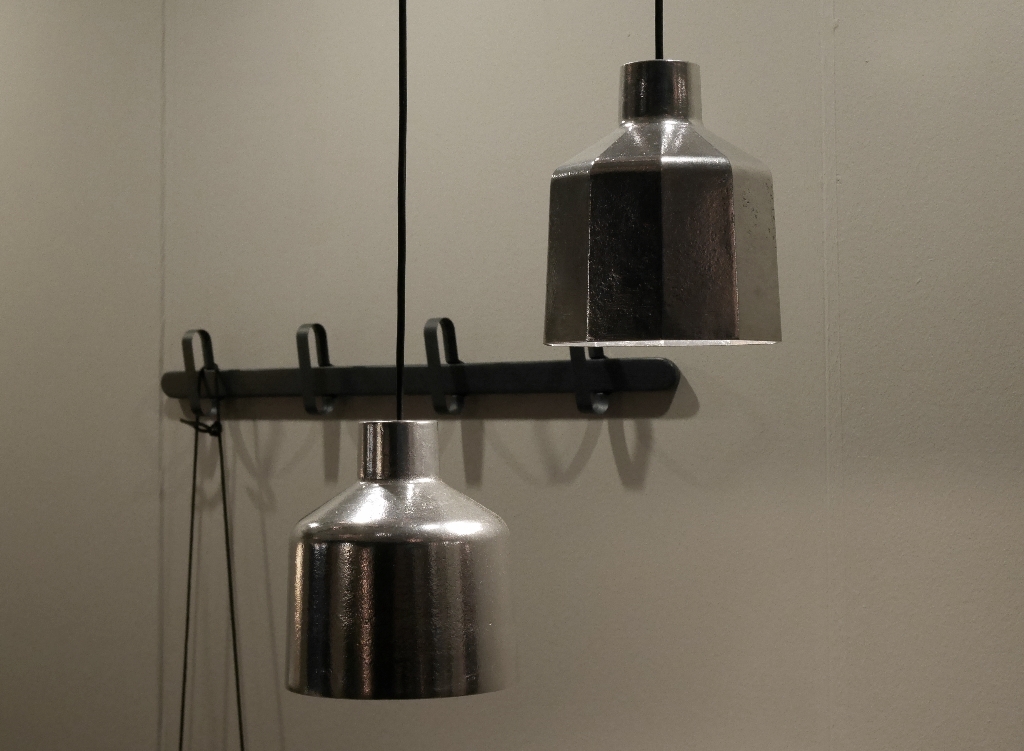 Toronto based M-S-D-S made a huge impact at last year's fair and decided to bring a fresh batch of prototypes including the low and sturdy Ancestor chair and a trio of side tables with similar dimensions but very different expressions. Given the studios background developing interior projects it's perhaps not surprising that the duo has developed a particular ability for lighting design. Their Aluminum Pendant is sandcasted to give the surface of the minimalist pendant a subtle but tactile surface. The simplicity of the design makes it very versatile and adaptable for various types of interior contexts. The Ware Lamp has a different type of tactility to it, the shell-like standing lamp is made in one piece out of a ceramic material with a very fine texture. Hopefully we'll see at least a couple of these prototypes in production in the foreseeable future.
Visma Collection by Stockholm based studio Haha STHLM is defined by its monochrome expression and Bauhaus influenced aesthetics . But whereas the Bauhaus emphasized lightness of material and form, Haha STHLM has achieved a bold graphic expression contrarian to the purely functionalist ideal.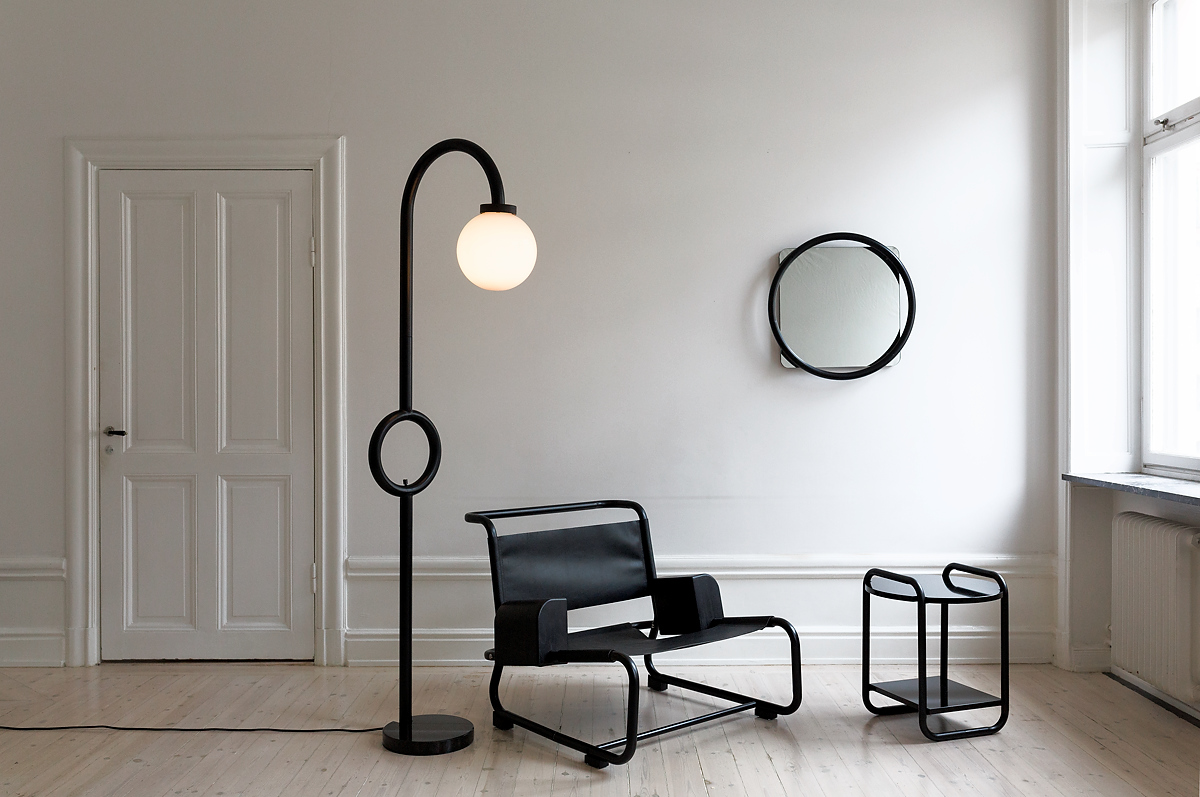 Keisuke Kawasake's Vowel Shelf system contains a very unusual solution that defines the overall expression of the design. Each shelf unit has a diagonal support/divider that effectively increase the depth of the shelf. This construction optimize function by also adds a layer of versatility because the system can be arranged in various combinations despite only consisting of a singular type.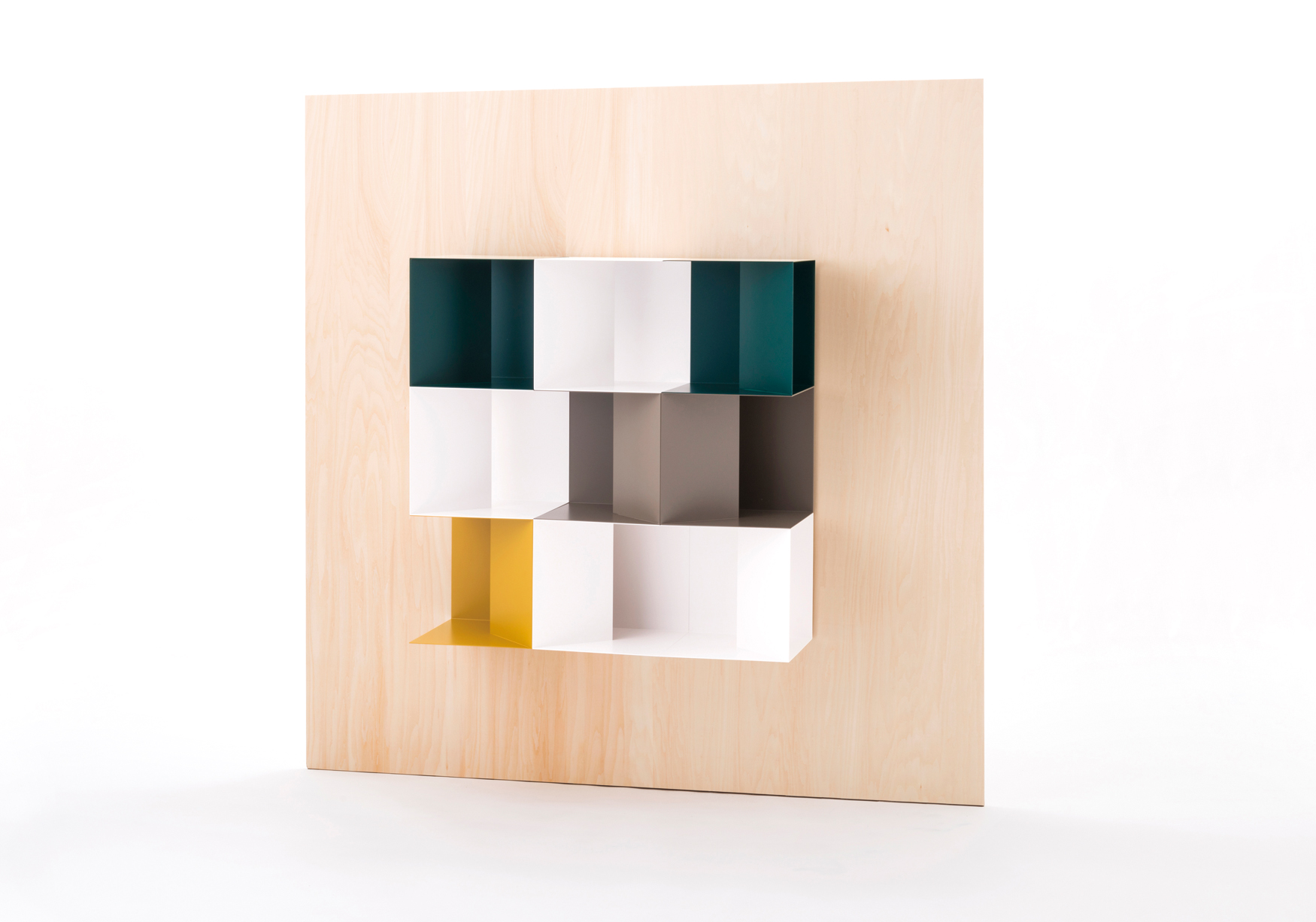 Finally Kunsik Choi currently based in Malmö, South Sweden is a contemporary cabinetmaker with a distinct style and uncompromising attention to details, case in point the Facet cabinet. This wall mounted cabinet has the appearance of an isomeric projection and contains no less than 589 wooden elements. The Th unit is a decidedly simpler and more utilitarian design, a freestanding system with magnet connectors allowing the units to be freely arranged into to side-tables, bookshelves or other customized storage.