northmodern is primarily a showcase of  brands and designers associated with the new Nordic design scene that has gained momentum in recent years, but it's also a place for emerging talents and new startups to make their presence known.
a new nordic design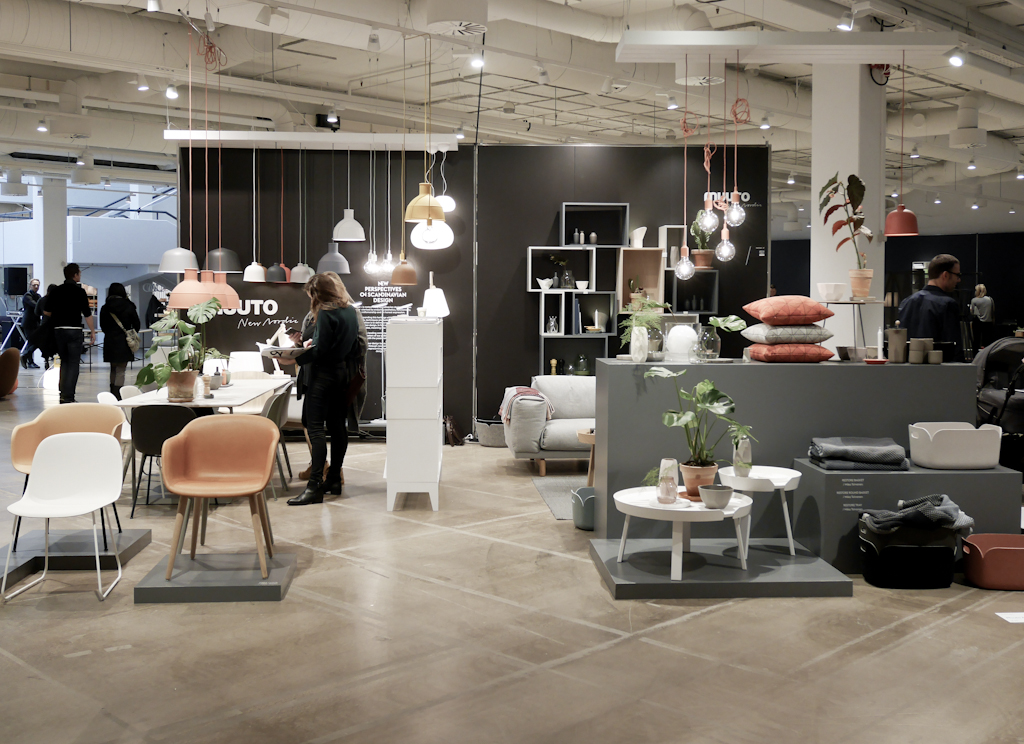 The third edition of northmodern takes place just ahead of the more established events of the spring/summer season such as IMM Cologne, MAISON&OBJET Paris and Stockholm Design Week (SDW). And even though northmodern – in the greater scheme of things – still is a rather modest affair, the event provides a sample of what's going on in contemporary nordic design and particularly in the Danish scene. The main floors are reserved for brands, producers and distributors but there are also so-called Special Exhibitions for curated content, awards shows, student exhibitions and emerging talents.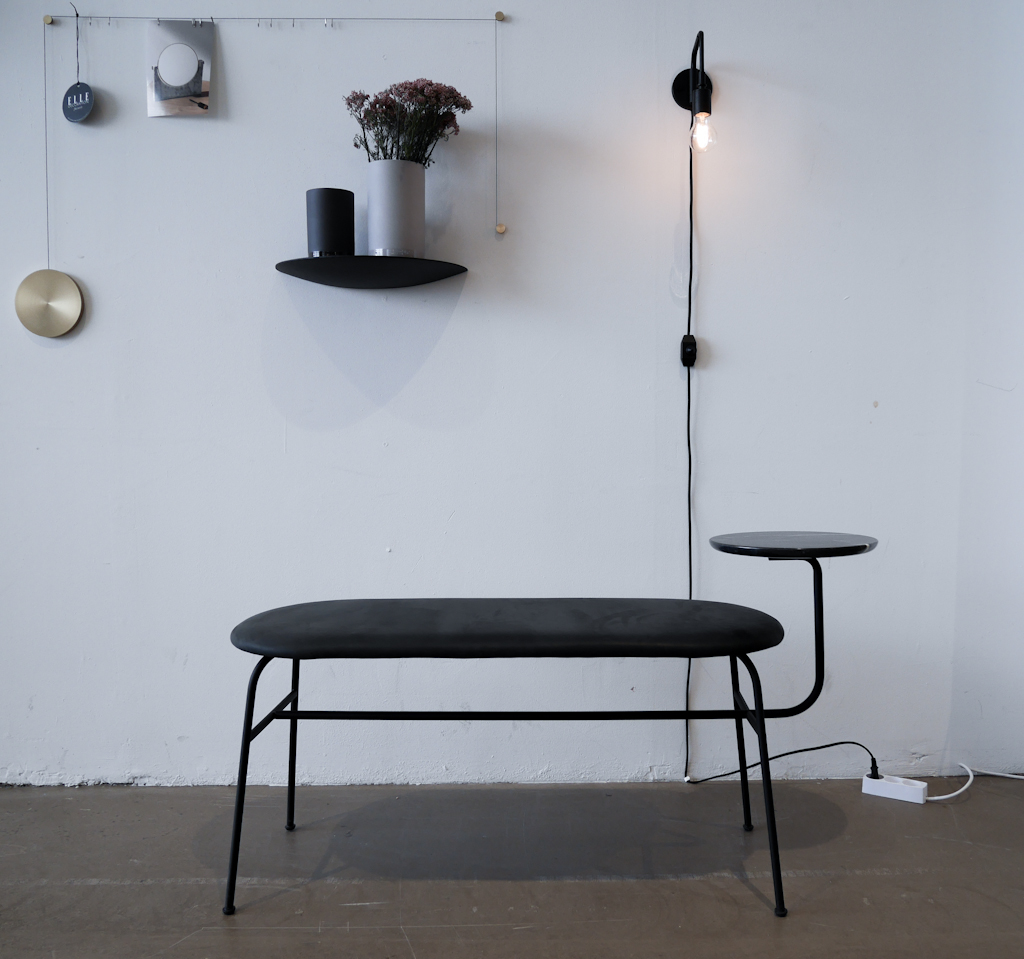 northmodern is primarily a showcase of  brands and designers associated with the new nordic design that has gained momentum in recent years spearheaded by familiar names such as HAY (not present), Muuto, FERM, Menu and more recently WOUD, brands that share certain strains of Scandinavian design DNA – characterized to a large extent by blond woods, pastel colors, minimal aesthetics and a stringent style. But the international appeal of these companies is also evidence to their inclusive approach to new design and designers. Of the launches at northmodern Afterroom's latest addition to their utilitarian bauhaus inspired series produced by Menu stood out as did Studio M-S-D-S new table lamp for WOUD. Since the Toronto based studio's memorable showcase at SDW last year WOUD has taken a number of studio's designs in production such as the Ladder lamp.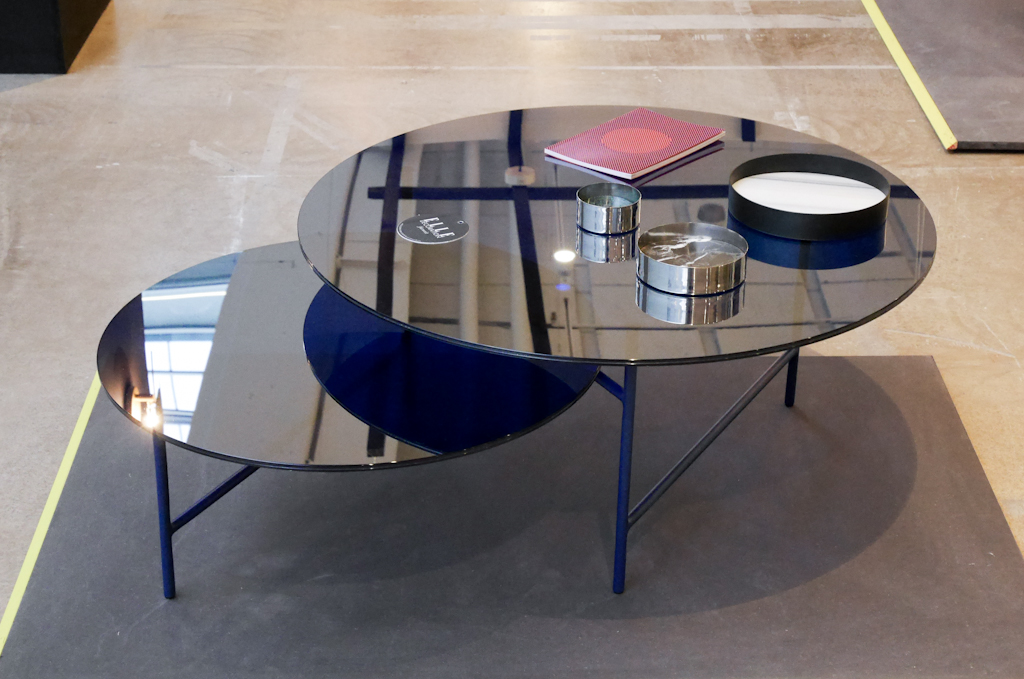 One of the most interesting stands at the fair belongs to Leaning Toward Design, not a producer or brand as such, but one of the most relevant distributors in Scandinavia representing for example La Chance (Sebastian Herkner, Nathalie du Pasquier, Note Design Studio, Luca Nichetto etc.).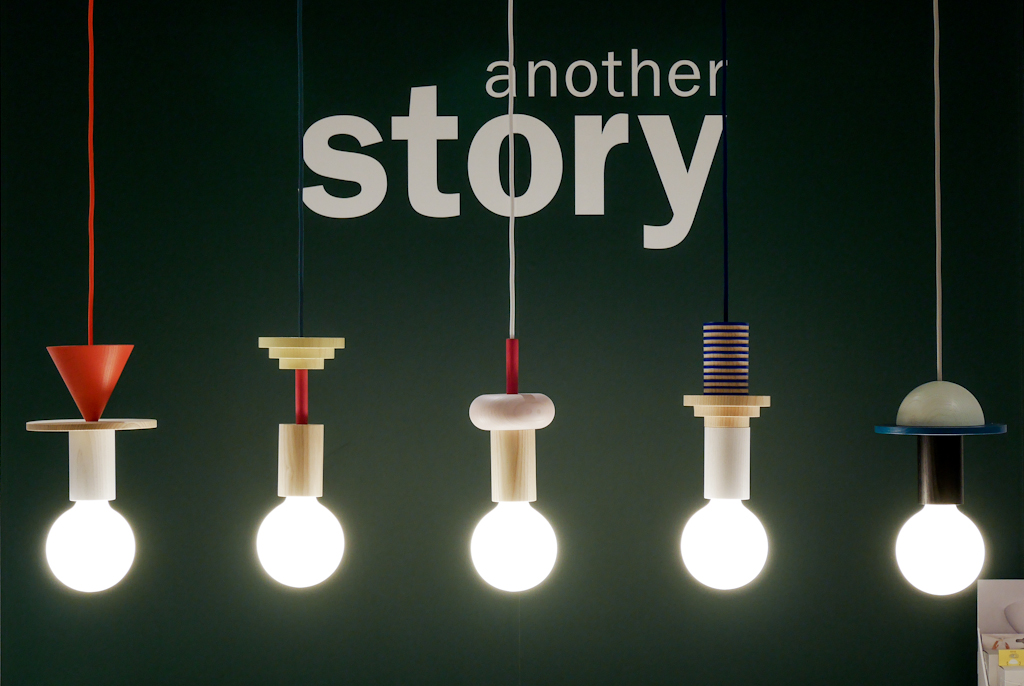 a new, new nordic design?
Among many of the more recently established brands there is a shift away from what could be considered to be emblematic of Scandi- or Nordic style and towards other sources of inspiration and more experimental approaches. For instance, Friends & Founder's designs by Ida Hildebrand (also co-founder) are austere and precise, often geometric using steel and marble combined with a a dark palette. Similarly Handvärk's collection, launching as recent as northmodern A/W 2015, largely consists of powder coated black steel and dark marble tabletops. Both Handvärk and Friends & Founders seems more informed by international style than Scandinavian organic modernism, both more austere both in terms of style and material choices.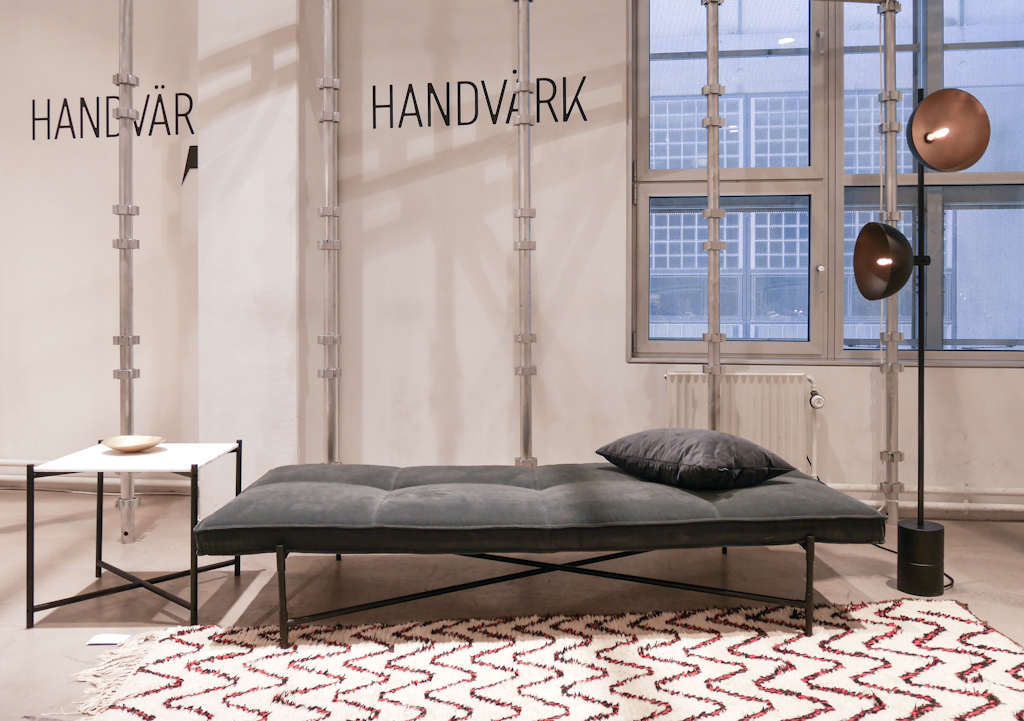 As for the more experimental, both New Works and Makers With Agendas (MWA) have provided us with some of the most unconventional launches in the last year or so. New Works manage a highly diversified design portfolio ranging from David Taylor's candleholders to textiles by Malene Birger and pieces by Magnus Pettersen. For northmodern New Works reveal their latest addition, one of the most relevant launches of the event, the Moiré lights, a wall lamp by prolific dutch designer David Derksen. The name of the lamp basically says it all, by adjusting/rotating a disk with a pattern over another pattern a moiré effect is created, as simple as it us hypnotic this is a piece that invites the user to interact. Makers With Agandas, co-founded by Julien de Smedt, often come up with design solutions that are modular and adaptable such as the new and revised construction of their storage system showcased at northmodern, they even added some color to the elements this time.
emerging talents
Besides the main floors of the trade show the organizers have invited students and emerging talents to the so-called Special Exhibitions. From the Royal Danish Academy, aka KDAK, students of last year's graduating classes presents a selection of works under the name KDAK NØW (we posted on the graduation show here).From KTS (Copenhagen Technical College) students of cabinetmaking, joinery and upholstery have collaborated with established designers for the Branching Out exhibition. Technically this showcase is more traditional than KDAK but no less innovative. Spine and Tetri of the Mad&Bolig Design Award section are also particularly noteworthy, the former a minimalist piece in a similar vein as Donald Judd and the latter a complex piece with a sort of brute elegance, made out of wood and rope.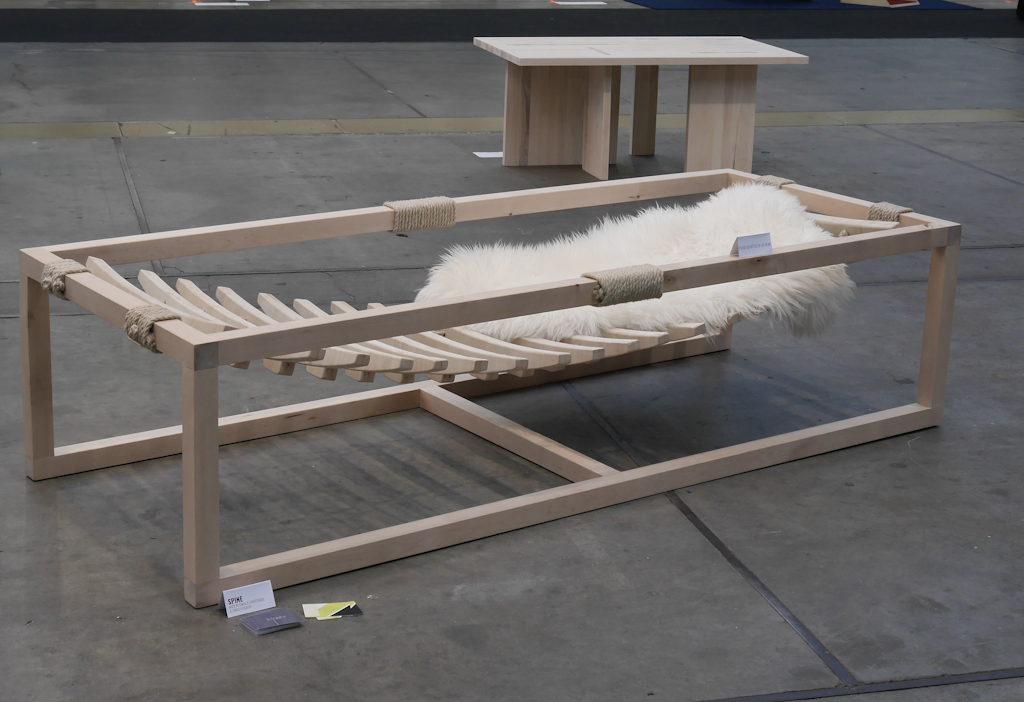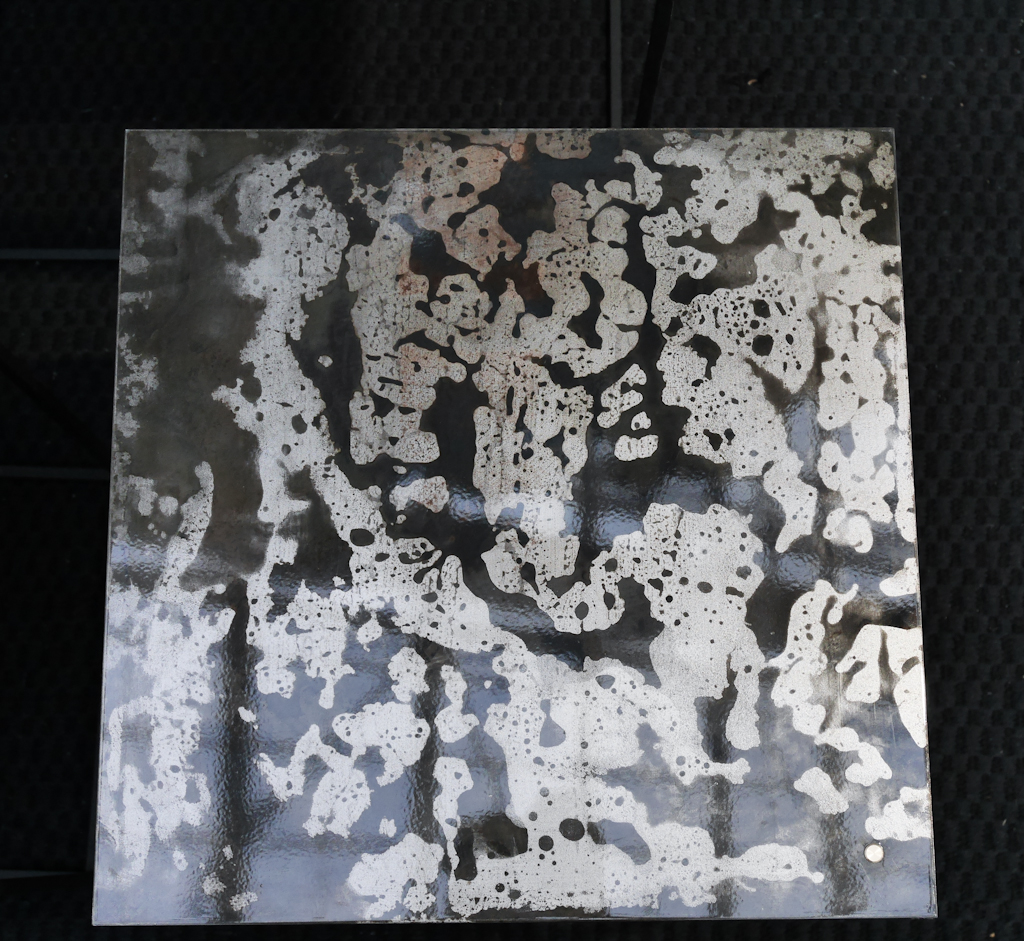 Kasper Thorup of byThorup presents Gunpowder, as series of tables where the iron table tops have been chemically treated to created random patterns. Studio Elkeland, aka Ida Elke, have an affinity for the contemplative and ritualistic evident in her sculptural mirror mobiles.
Studio K-NS has been around for a couple of years, having designed for FRAMA among others, but also producing pieces in a range of materials characterized by a  reduced and minimal expression. For instance the KL71s candleholders made out of perforated sheets of steel or the multifunctional KN73 table/storage unit.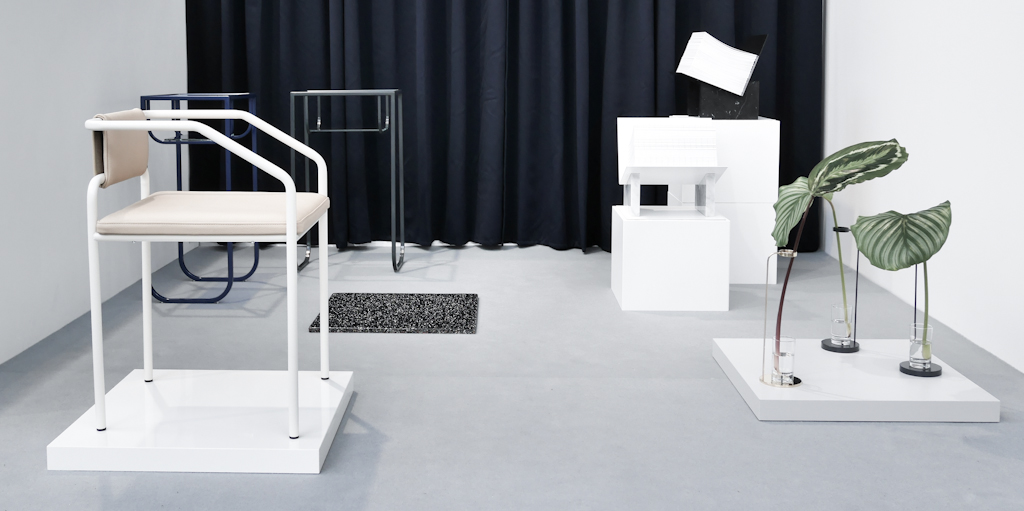 New on the scene is Dubokk, a studio that use steel tubes  and aluminum to achieve lightness in their pieces – Oblique chair,  Tints side table and in particular in Stem vase, a construction that allows the viewer to inspect the whole flower place in the vase.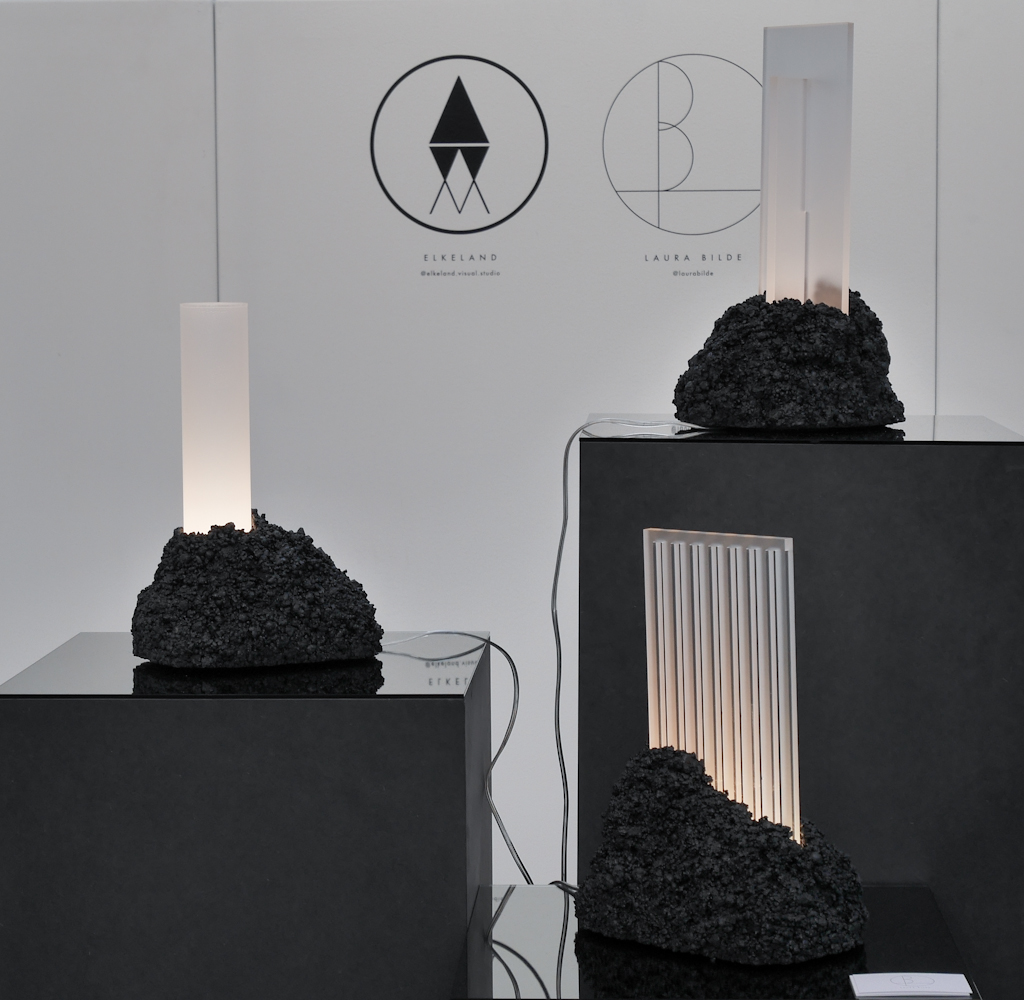 Still at school, Laura Bilde already got a few pieces in production (by aforementioned Handvärk for instance) and for northmodern she shows off Light Rocks. The base is made out a black clay that reassembles lava rock or asphalt and contains a LED light source that omits light through the geometric acrylic top. Light Rocks is not only one of the most exiting new works to emerge from nortmodern 2016 s/s, but it is also indicative of a more disruptive design thinking that is seeping in to the Nordic design scene. And on that note…
dutch disruption
northmodern seems to have an ongoing thing for Dutch design and although it's not immediately clear why – it's a much needed initiative to bring more disruptive design thinking to a wider Scandinavian audience. The aforementioned David Derksen is present with recent works such as Table Architecture, his laboratory inspired carafes and a selection of moiré jewelry. Studio Thier & Van Daalen's works are based on variations of typologies, materials and colors, like an perpetual process their work seems to be in a constant flux. Their works include display cases, mirrors, lamps and candleholders.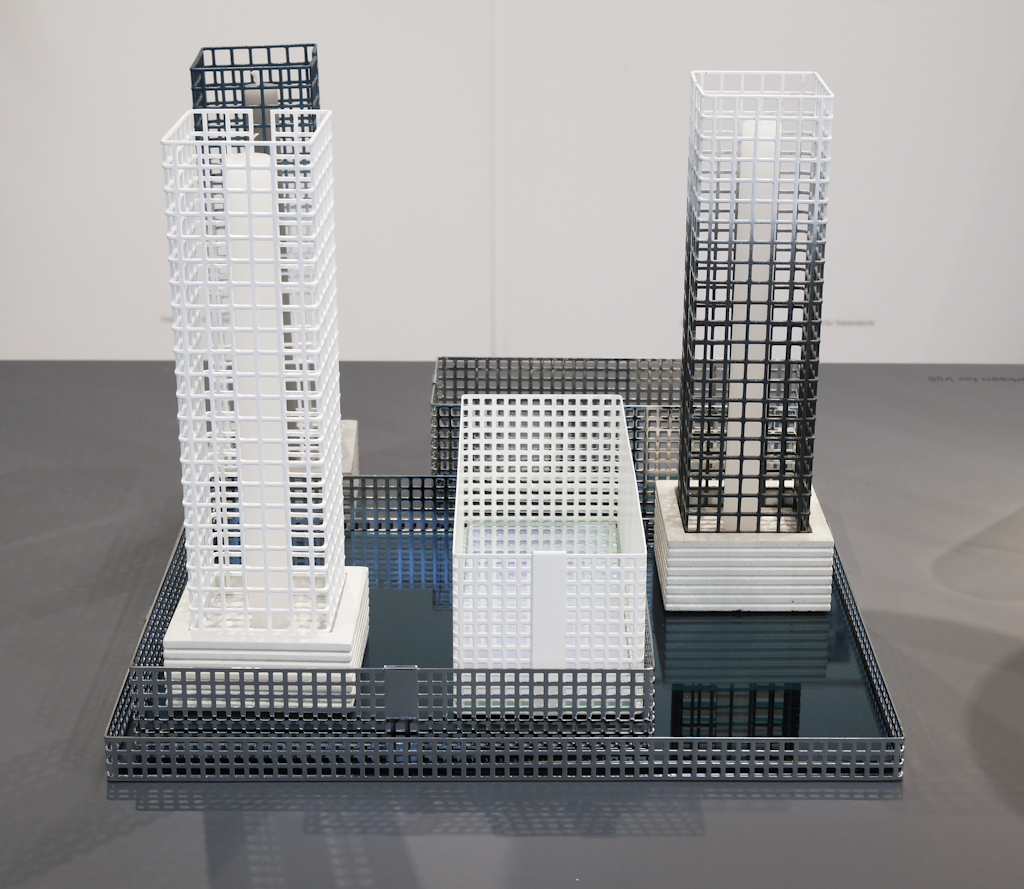 Startup Ultrastudio doesn't exclusively work with lightning but they got some interesting solutions like Bridge Light, a stationary desk lamp that omits a more ambient light rather than a concentrated spotlight and the Set pendant and floor lamp, both constructed out of bent aluminum facets. For northmodern Ultrastudio launch a new product line  – Houseparty, a light system that is made of off-the-shelves components and will be available through a website where the customer customize their light rig before placing the order.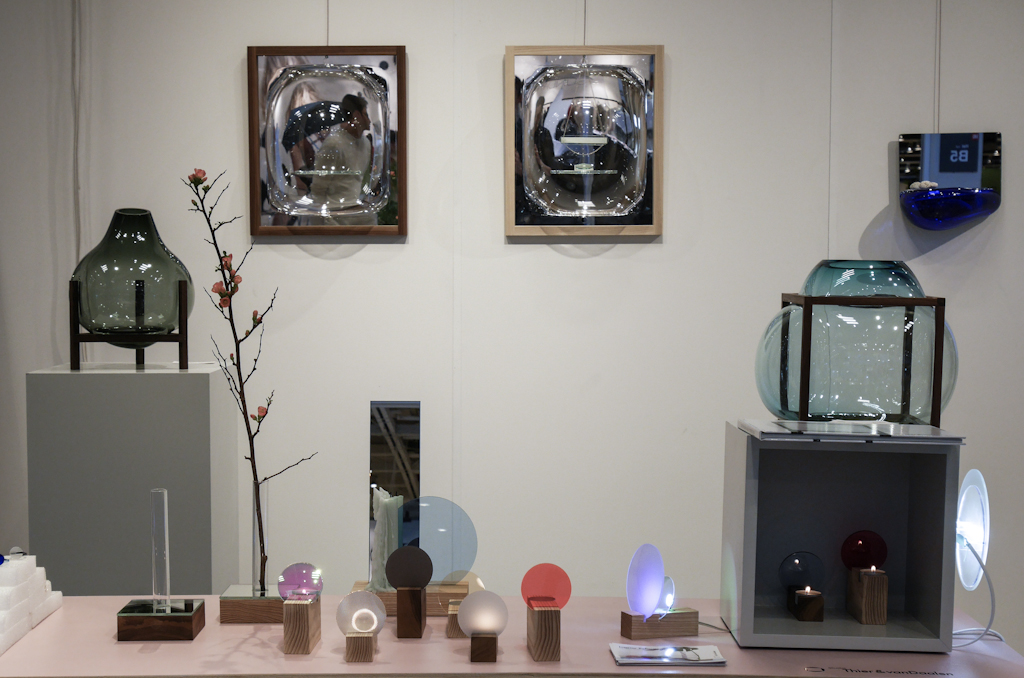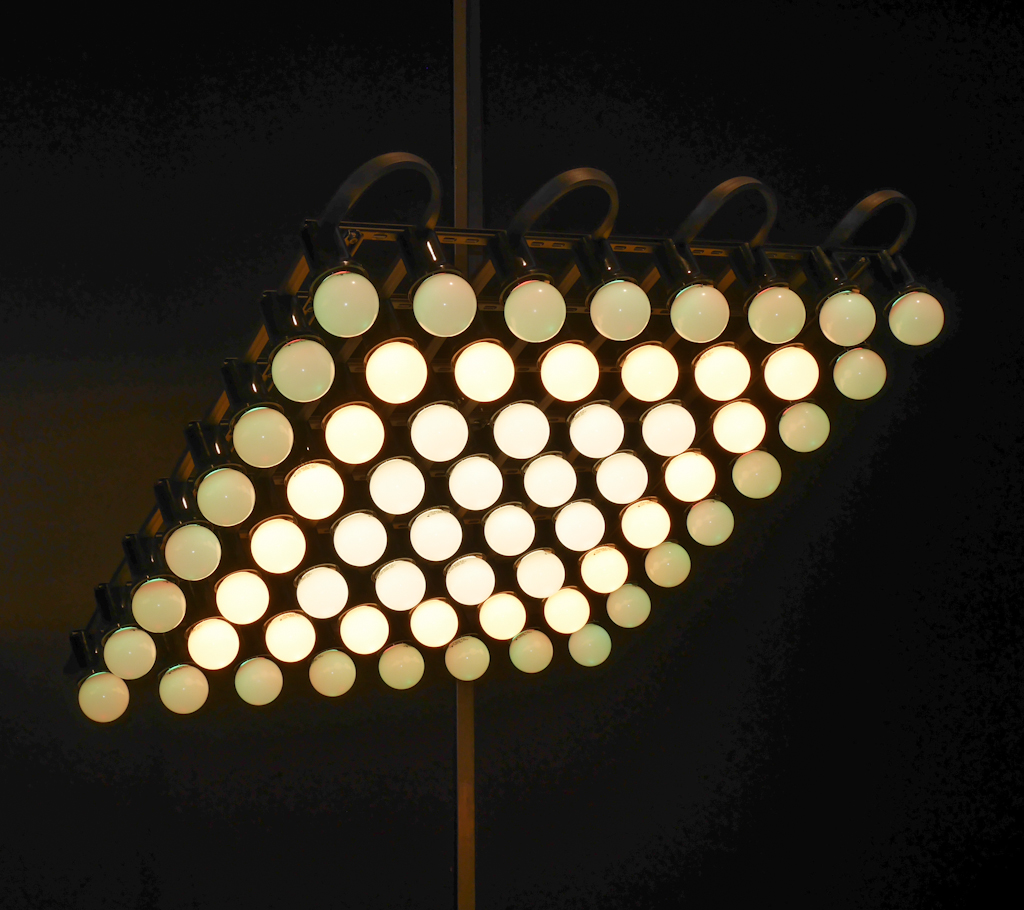 But the most intriguing Dutch design studio this time around is actually made up of an Australian designer duo based in the Netherlands. Multidisciplinary  Studio Truly Truly brought, among other things, the Levity Light an ingenious construction with a LED loop placed inside a white textile tube. The loop can be suspended in various ways, creating different shapes and forms omitting a pleasant light.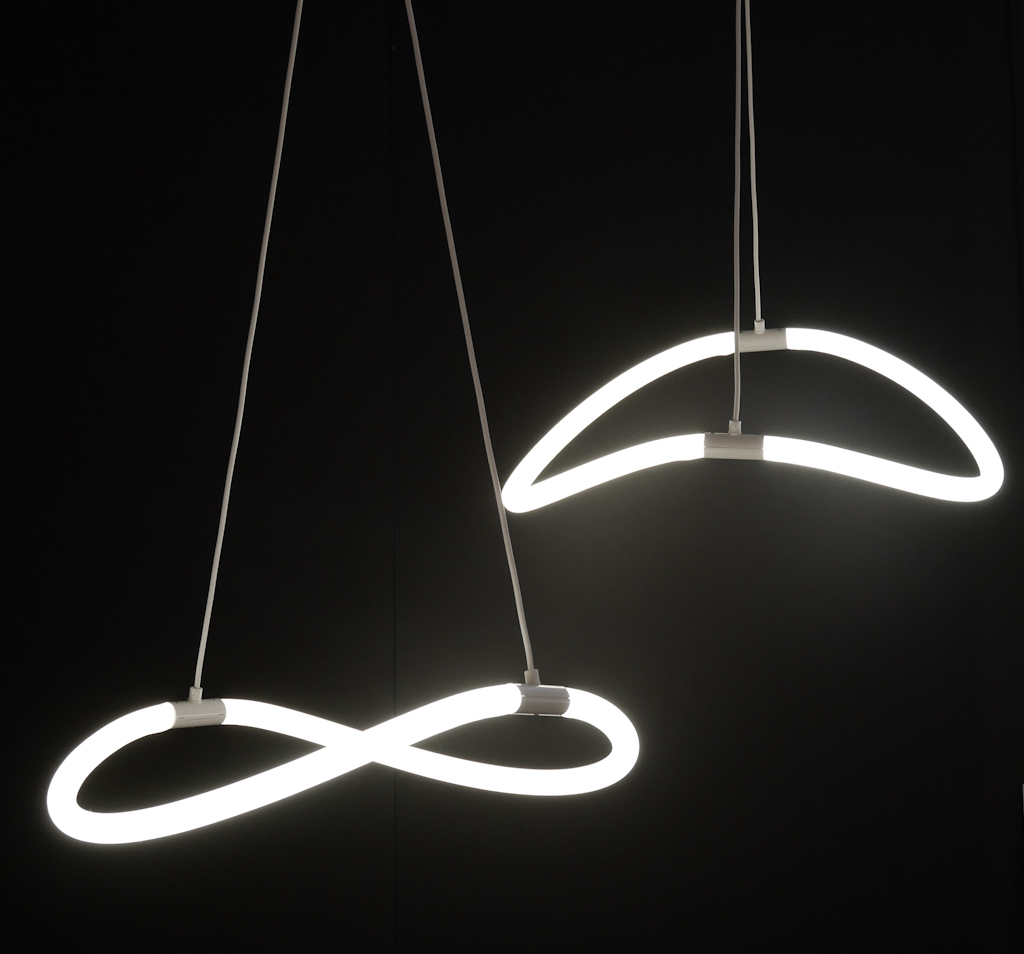 And so finally Vienna based Studio Chmara Rosinke, having made an impact at a bunch of design events in the past few years and collaborated with the likes of Hèrmes and COS, the studio present an overview of their work so far. Although too many to mention here, the studio's work is characterized by an uncompromising aesthetic and ethic vision, a drive evident in Cucina Futurista 2.0 a dinner concept inspired by Marinietti and the early Futurists.